Calico-weaving manufacture and intraindustrial markets in Catalonia, 1796- 1807. A first approach
Keywords:
Calico-Weaving Industry, Intraindustrial Markets, Small and Medium Firms, Catalonia
Abstract
Between 1780-1808, vertical integration (weaving, bleaching and printing) of the calicoprinted firms of Barcelona was replaced by a growing vertical specialization, which stemmed from independent small and medium enterprises spread throughout Catalonia. These businesses, which tended to integrate spinning – specially since the diffusion of the jenny – and weaving, operated in the markets of raw cotton and unbleached calicoes. The former was very competitive and the commodity was mainly paid in cash or on short-term credit. In the latter, manufacturers sold the unbleached calicoes to merchants or printing-manufacturers and they were paid on medium-term credit. According to our findings, in both the markets, cotton-weaving manufacturers were not constrained significantly by the market power of agents that acted at the same time as suppliers of raw cotton and buyers of grey calicoes.
Downloads
Download data is not yet available.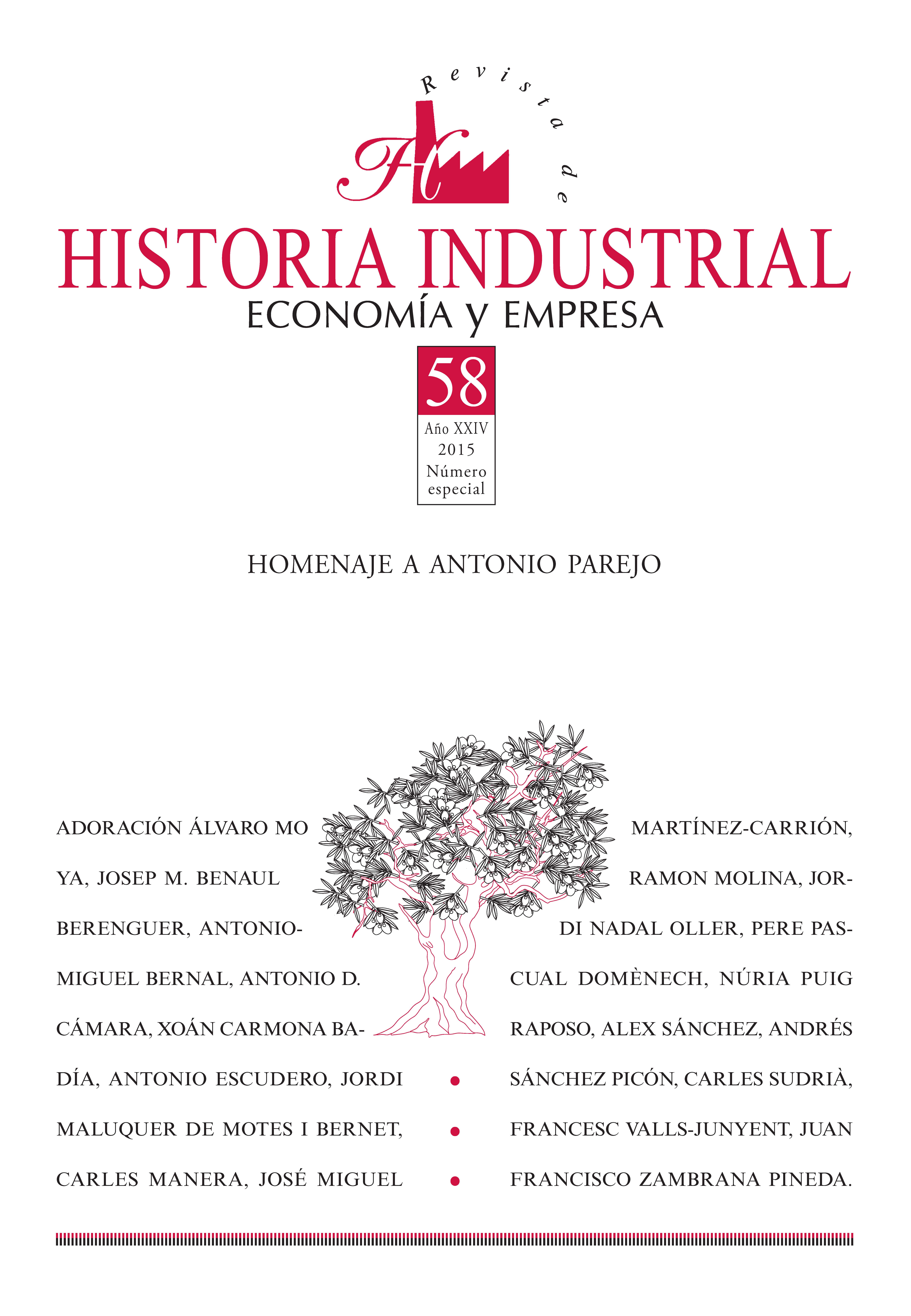 Downloads
License
El/la autor/a cede los derechos al/la editor/a. Creative Commons
El/la autor/a que publica en esta revista está de acuerdo con los términos siguientes:
El/la autor/a cede en exclusiva todos los derechos de propiedad intelectual al/la editor/a para todo el mundo y toda la duración de los derechos de propiedad intelectual vigentes aplicables.
El/la editor/a difundirá los textos con la licencia de reconocimiento de Creative Commons que permite compartir la obra con terceros, siempre que éstos reconozcan su autoría, su publicación inicial en esta revista y las condiciones de la licencia.