The issue of rail fares and Catalan market supply of grain and flour (1865- 1900)
Keywords:
Railways, Transport of Wheat, Agrarian Crisis, Tariffs, Duties, Catalonia
Abstract
This survey deals with the expectations generated by the construction of the rail network on wheat prices in the mainland periphery. It clarifies the terms of the debate that arose on the level of rail transportation fees in the wake of the cereal import boom from the 1880s. Strategies were shuffled to stop this process: reducing rates, new build lines to shorten distances between
the centres of production and consumption, or increased tariff protection. Finally, it tries to clarify to what extent the reduction in prices of rail transport could help stem the rise in imports and restore the articulation of the internal cereals market.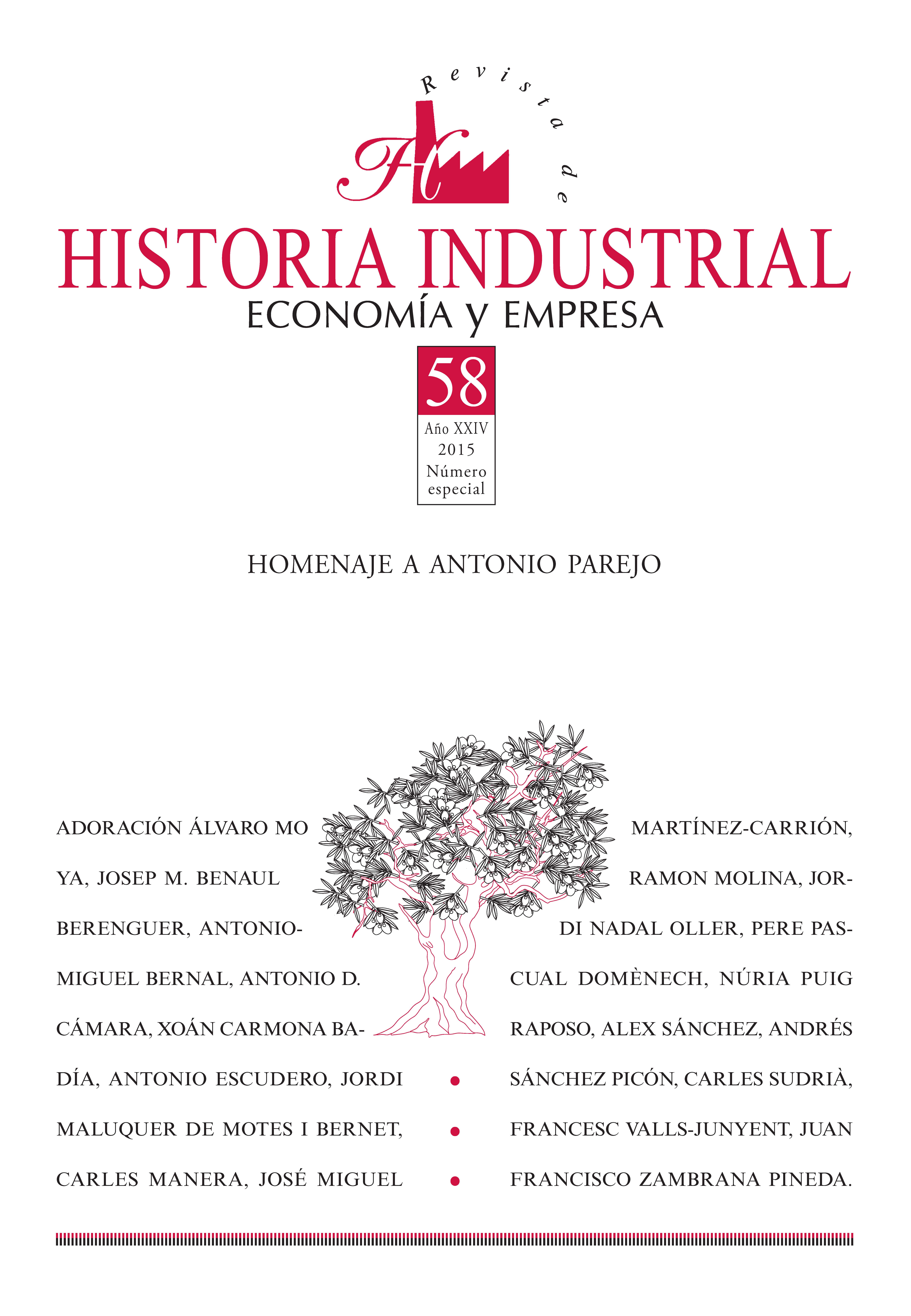 Downloads
License
El/la autor/a cede los derechos al/la editor/a. Creative Commons
El/la autor/a que publica en esta revista está de acuerdo con los términos siguientes:
El/la autor/a cede en exclusiva todos los derechos de propiedad intelectual al/la editor/a para todo el mundo y toda la duración de los derechos de propiedad intelectual vigentes aplicables.
El/la editor/a difundirá los textos con la licencia de reconocimiento de Creative Commons que permite compartir la obra con terceros, siempre que éstos reconozcan su autoría, su publicación inicial en esta revista y las condiciones de la licencia.