The Gold Rush. Local visionary, private business and public investment in mining of southeastern Spain (Rodalquilar, 1883-1966)
Keywords:
Mining History, Gold Rush, History of Public Companies, Business History
Abstract
In this paper the development of the exploitation of gold mining in a district of southeast Spain is studied. The growth of this business in three distinct stages is analysed. The first, in which a small group of local investors tried unsuccessfully to launch the operation (1883-1930). The second (1931-1939), in which a company formed by a group of Spanish and British investors go to develop an industrial centre where gold bullion was obtained. And third, in which the operation is carried out by a public company for the Instituto Nacional de Industria (1939-1966). Relations between these companies and the owners of the mines are analysed. In conclusion,
uncertainty will always surround this business and the benefits rarely materialise.
Downloads
Download data is not yet available.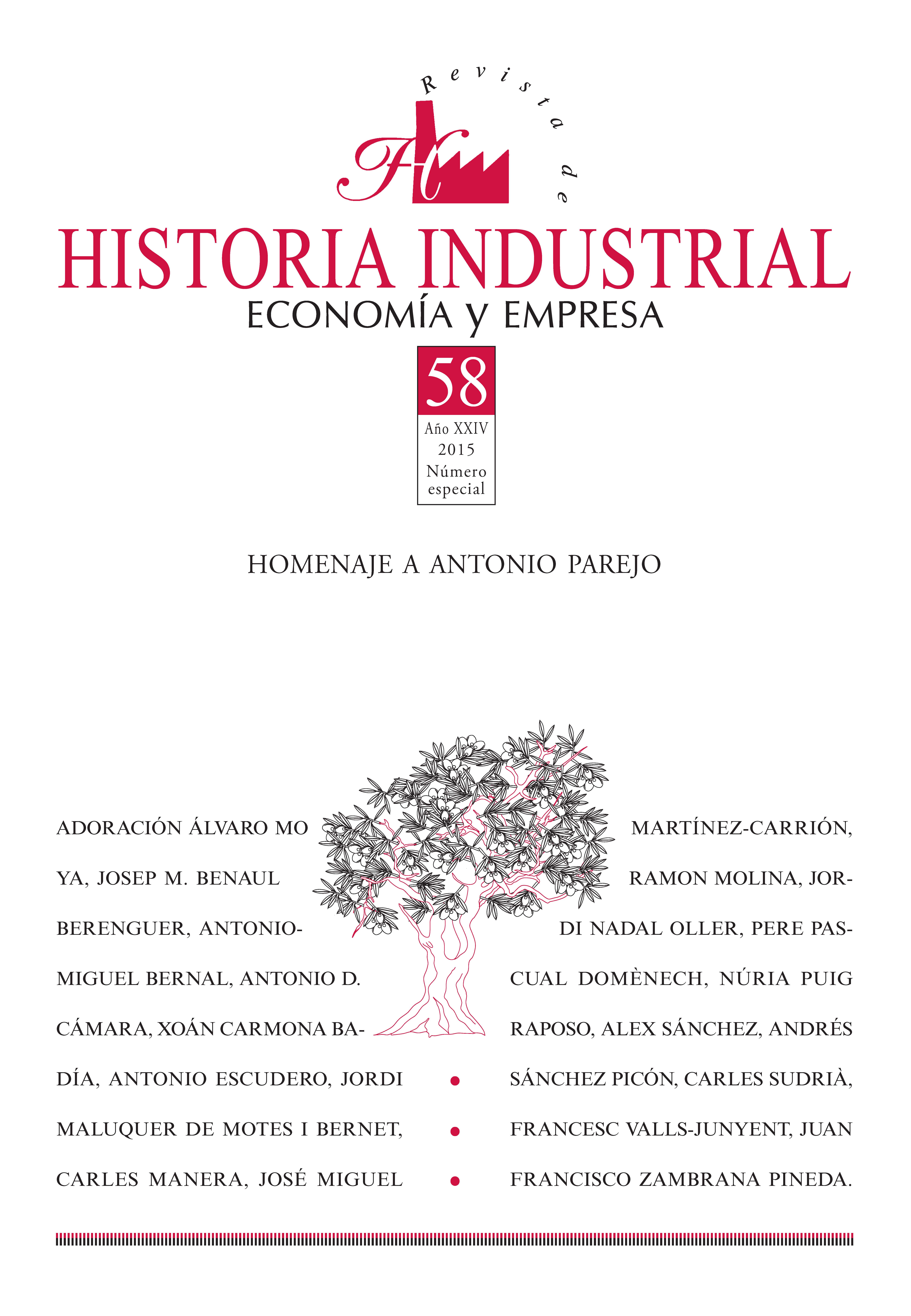 Downloads
License
El/la autor/a cede los derechos al/la editor/a. Creative Commons
El/la autor/a que publica en esta revista está de acuerdo con los términos siguientes:
El/la autor/a cede en exclusiva todos los derechos de propiedad intelectual al/la editor/a para todo el mundo y toda la duración de los derechos de propiedad intelectual vigentes aplicables.
El/la editor/a difundirá los textos con la licencia de reconocimiento de Creative Commons que permite compartir la obra con terceros, siempre que éstos reconozcan su autoría, su publicación inicial en esta revista y las condiciones de la licencia.