Malaga Steel Industry (1899-1924)
Keywords:
Spanish Steel Industry, Firms' Failure, Industrial Districts
Abstract
Based on an unpublished documentation from Paris, Roubaix and Antequera, this article examines a rare topic: the history of the ancient Heredia factory between 1899, the year it was sold to Hauts Fourneaux, Forges et Aciéries of Malaga, and 1924, the date on which Altos Hornos de Andalucía, its successor, closed. After synthesising the history of both companies, the
paper analyses the causes for failure of the attempt to resurrect the Málaga steel industry.
Downloads
Download data is not yet available.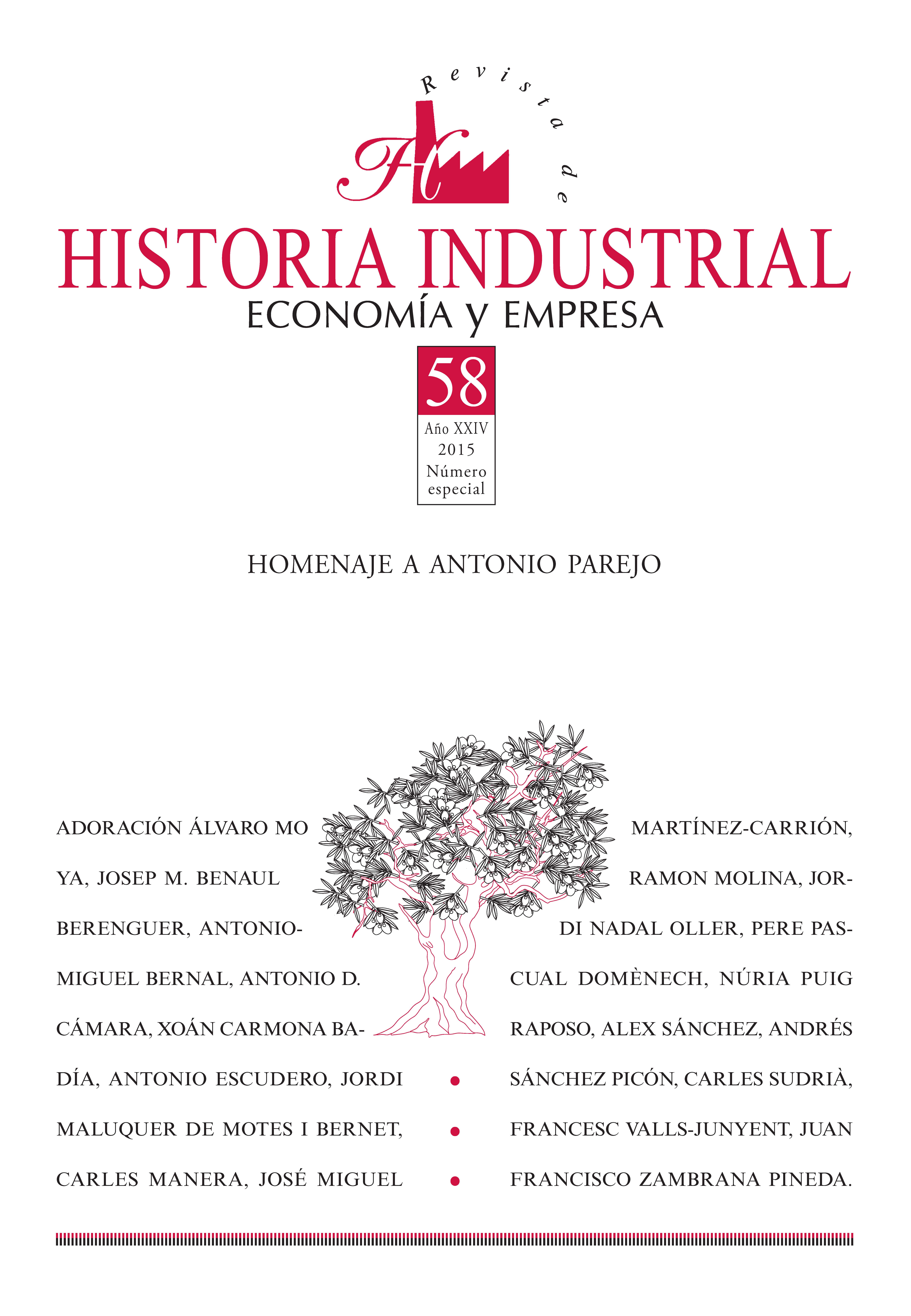 Downloads
License
El/la autor/a cede los derechos al/la editor/a. Creative Commons
El/la autor/a que publica en esta revista está de acuerdo con los términos siguientes:
El/la autor/a cede en exclusiva todos los derechos de propiedad intelectual al/la editor/a para todo el mundo y toda la duración de los derechos de propiedad intelectual vigentes aplicables.
El/la editor/a difundirá los textos con la licencia de reconocimiento de Creative Commons que permite compartir la obra con terceros, siempre que éstos reconozcan su autoría, su publicación inicial en esta revista y las condiciones de la licencia.