Second-generation estimates of Latin Europe's GDP: Spain, France, Italy and Portugal (1950-2013)
Keywords:
Economic Grouth, National Accounts, Latin Europe
Abstract

The concept and methodology changes in the systems used to produce the national accounts of all countries, particularly the implementation of SEC 95 in the European Union and the revision and correction of the most up-to-date population data, make it compulsory to introduce substantial modifications in the time series of these national accounts by means of retropolation. The production of these new calculations, which might be qualified as truly second generation estimates, provides very interesting results for Spain, France, Italy and Portugal. The resulting cumulative annual growth rates for the whole period are very similar, though they do point to Spain as the economy which grew the most, both in terms of goods and services production and demographic dimension, as well as per capita GDP.
Downloads
Download data is not yet available.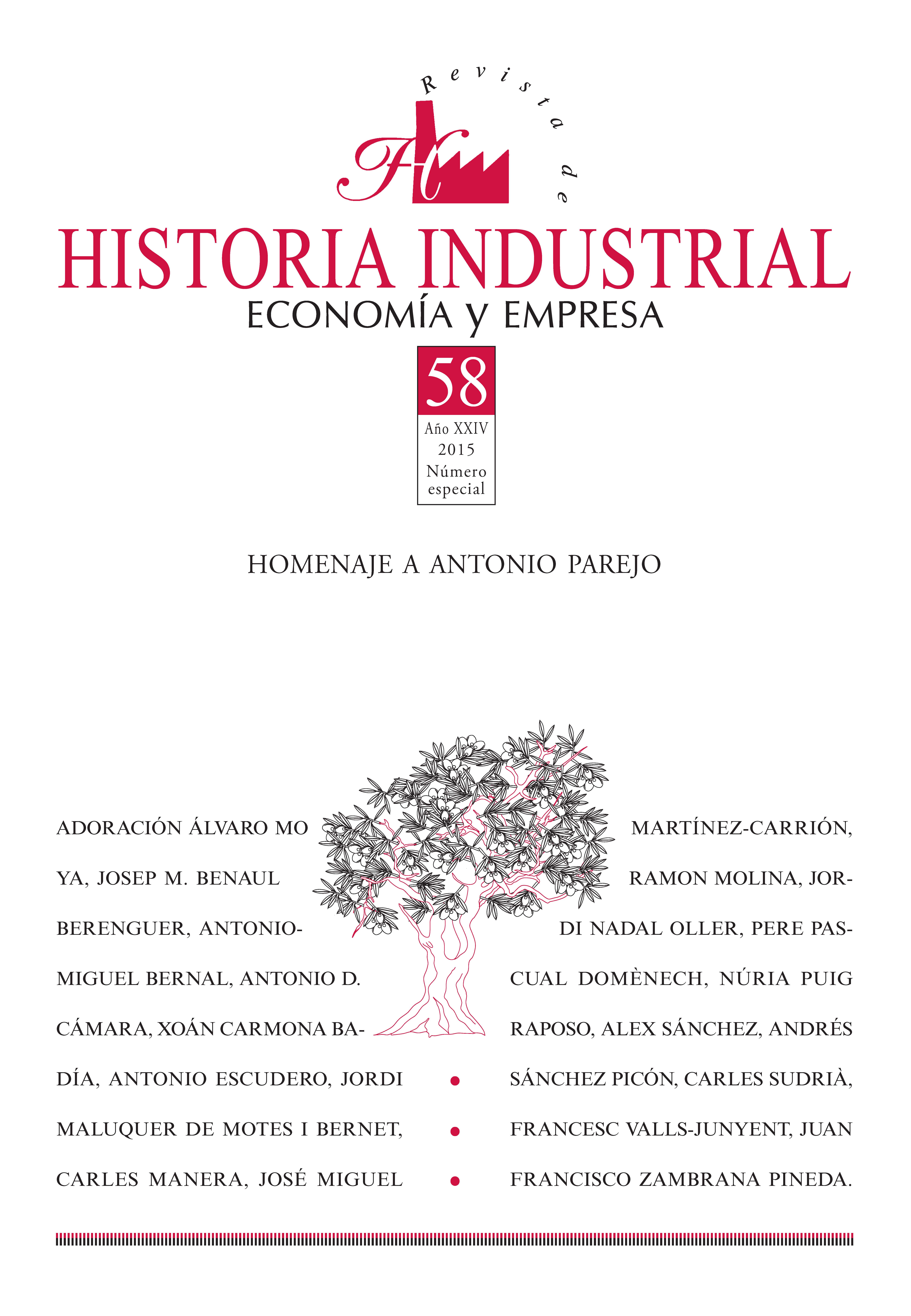 Downloads
License
El/la autor/a cede los derechos al/la editor/a. Creative Commons
El/la autor/a que publica en esta revista está de acuerdo con los términos siguientes:
El/la autor/a cede en exclusiva todos los derechos de propiedad intelectual al/la editor/a para todo el mundo y toda la duración de los derechos de propiedad intelectual vigentes aplicables.
El/la editor/a difundirá los textos con la licencia de reconocimiento de Creative Commons que permite compartir la obra con terceros, siempre que éstos reconozcan su autoría, su publicación inicial en esta revista y las condiciones de la licencia.