Jean-Baptiste Say on Decadence and Industrial Progress in Spain
Keywords:
J.-B. Say, history of economic thought, entrepreneurship, education and development
Abstract
J.-B. Say's theory of economic development culminates in the industrious nation, and is a touchstone for Spanish authors situating the nation within the context of European economic development. This article presents his interpretation of the case of Spain. Included amongst the «badly civilized» countries, Spanish institutions prevented industrial powers from remedying the country's retarded growth. But both the awakening of the people and an increase in relations with prosperous neighbours allowed Spain to momentarily join the group of industrialised countries. Notwithstanding his recommendations, Say pointed to the fragility of this privileged situation in the face of political change. He does not contemplate economic convergence
between nations as a spontaneous process but, rather, proposes a policy of development based on industrial education in order to remove prejudice from decision-making processes.
Downloads
Download data is not yet available.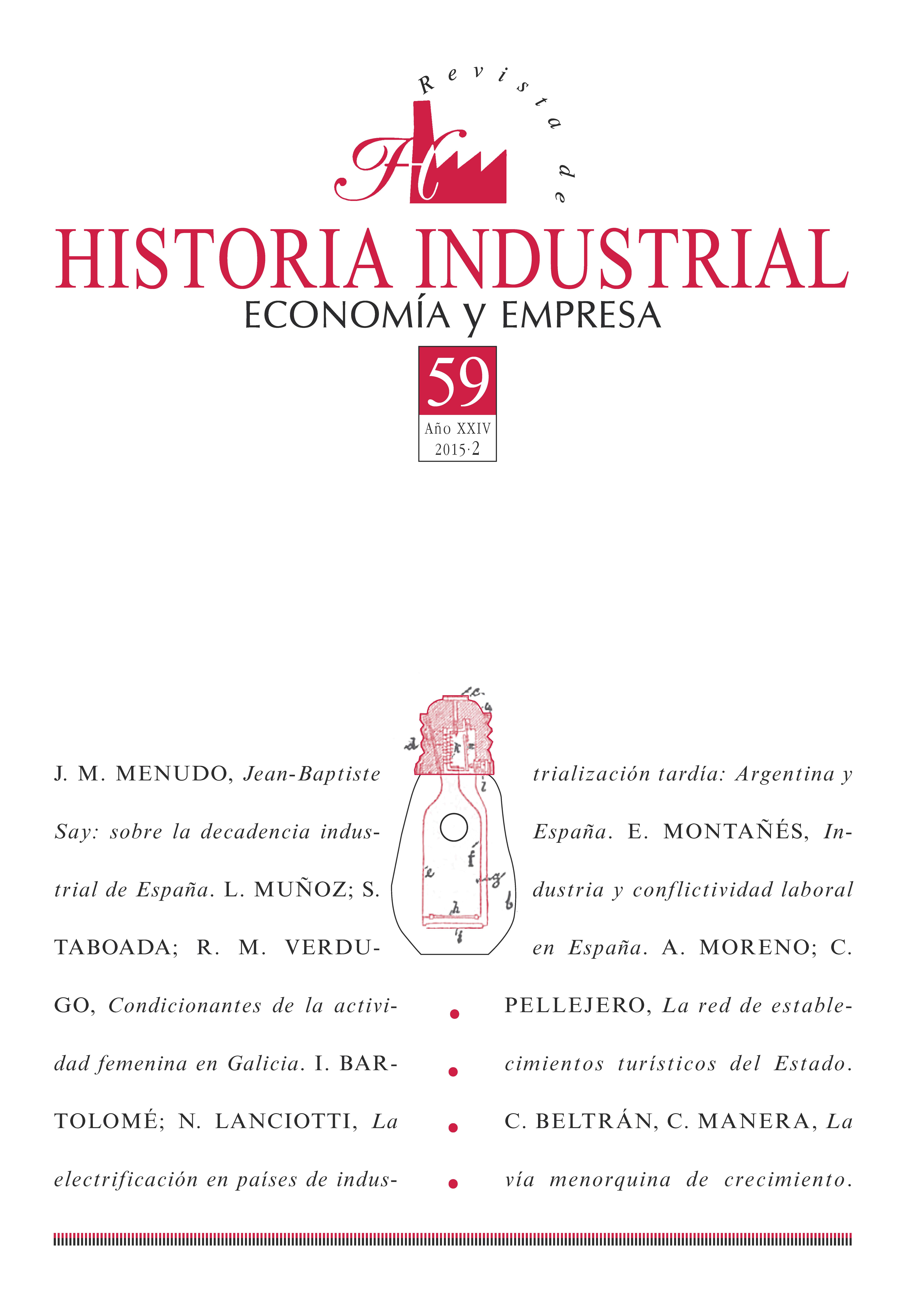 Downloads
License
El/la autor/a cede los derechos al/la editor/a. Creative Commons
El/la autor/a que publica en esta revista está de acuerdo con los términos siguientes:
El/la autor/a cede en exclusiva todos los derechos de propiedad intelectual al/la editor/a para todo el mundo y toda la duración de los derechos de propiedad intelectual vigentes aplicables.
El/la editor/a difundirá los textos con la licencia de reconocimiento de Creative Commons que permite compartir la obra con terceros, siempre que éstos reconozcan su autoría, su publicación inicial en esta revista y las condiciones de la licencia.