Electrification in Late Industrialized Countries: Argentina and Spain, 1890- 1950
Keywords:
Global Electrification, Hydropower, Argentina, Spain
Abstract
Aimed at contributing to study of the electrification of peripheral host economies, this article examines the evolution and characteristics of electricity systems in Spain and Argentina from the early 19th century until the second postwar period. The global management and financing
of electric utilities promoted their rapid expansion throughout the Western world, but the evolution of electricity systems in each country greatly diverged according to the timing of industrialisation and local conditions. The article shows that the evolution, profitability and extent
of electricity systems depended upon economic conditions, market structures and the natural resources available in each country. While we identify similar trends of electricity production and consumption, the structure of both electricity markets reveals great contrasts. A very profitable electricity system which primarily served the Pampas region became consolidated in Argentina, while the early development of hydroelectricity associated with more diversified regional production
made way for a less profitable, but more extended and equitable system in Spain.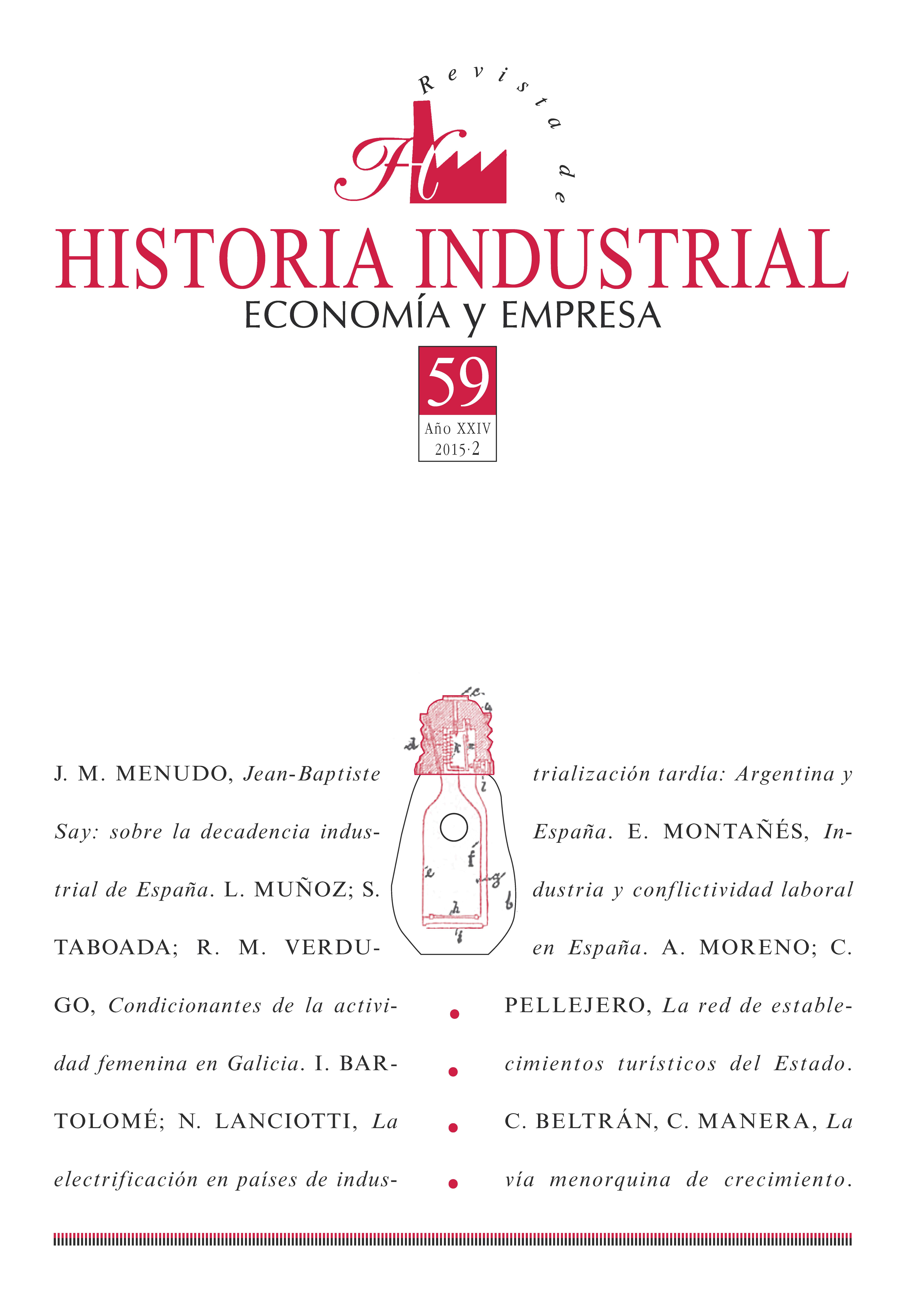 Downloads
License
El/la autor/a cede los derechos al/la editor/a. Creative Commons
El/la autor/a que publica en esta revista está de acuerdo con los términos siguientes:
El/la autor/a cede en exclusiva todos los derechos de propiedad intelectual al/la editor/a para todo el mundo y toda la duración de los derechos de propiedad intelectual vigentes aplicables.
El/la editor/a difundirá los textos con la licencia de reconocimiento de Creative Commons que permite compartir la obra con terceros, siempre que éstos reconozcan su autoría, su publicación inicial en esta revista y las condiciones de la licencia.