Industry and Labour Conflicts in Spain. The Textile Industry, 1914-1923
Keywords:
Industry, Strikes, Unions, Collective bargaining
Abstract
This article studies the labour strikes that took place in Spain from 1914-1923, one of the most important cycles of social unrest in the first third of the 20th century. The paper asserts that the strike activity was concentrated in specific regions and sectors. It presents indicators of the number of strikers relative to the number of workers employed across all sectors during this period, and thus underlines the undeniable impact of the conflict in manufacturing and, especially, the textile industry. Next, it attempts an analysis of these industrial disputes through the study of three components: business structure and the markets, the growth of unionism, and the interventionism of the state. The complex interaction of these factors led to extensive conflict in the textile industry, which ultimately provoked significant changes in working conditions in the sector.
Downloads
Download data is not yet available.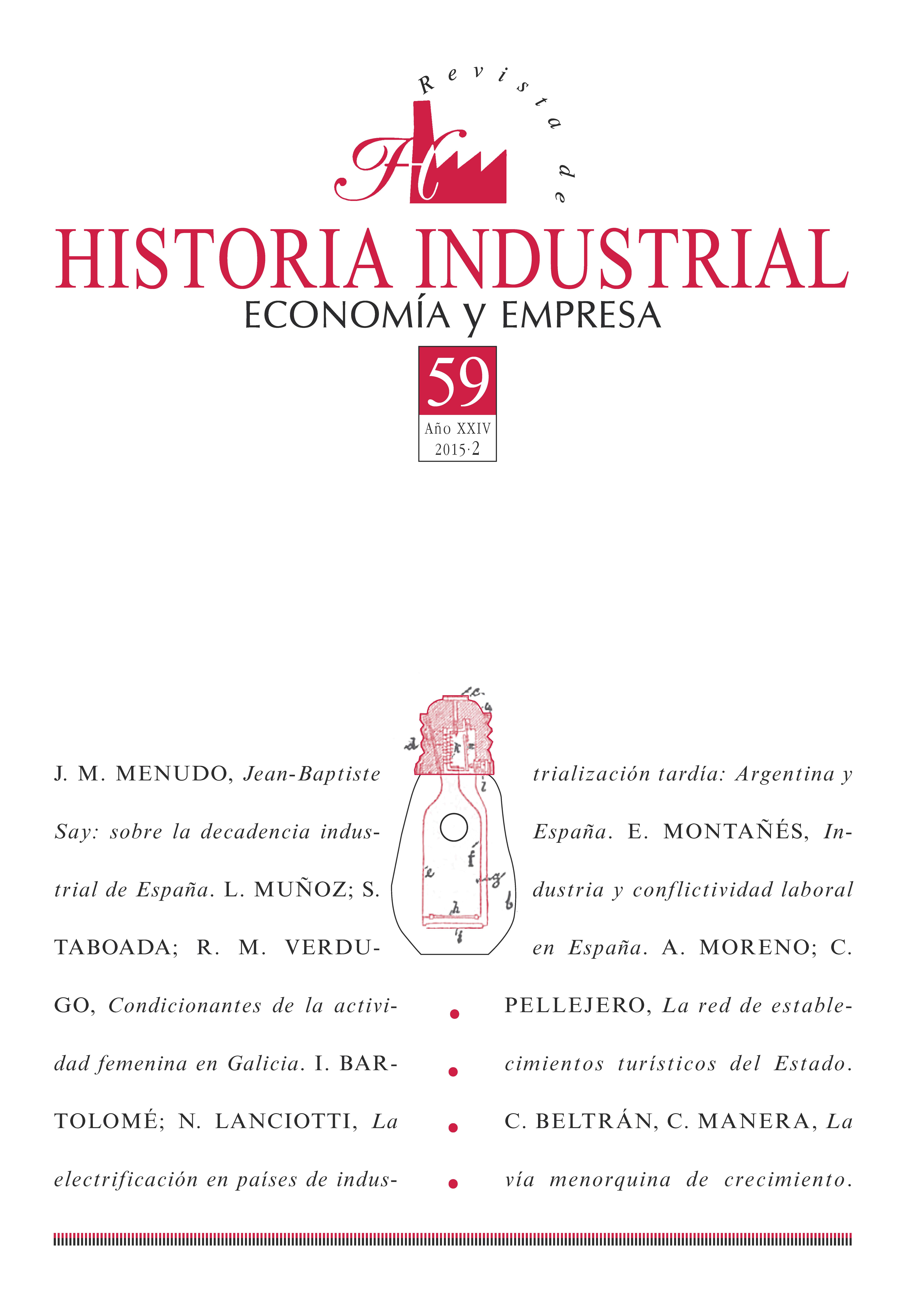 Downloads
License
El/la autor/a cede los derechos al/la editor/a. Creative Commons
El/la autor/a que publica en esta revista está de acuerdo con los términos siguientes:
El/la autor/a cede en exclusiva todos los derechos de propiedad intelectual al/la editor/a para todo el mundo y toda la duración de los derechos de propiedad intelectual vigentes aplicables.
El/la editor/a difundirá los textos con la licencia de reconocimiento de Creative Commons que permite compartir la obra con terceros, siempre que éstos reconozcan su autoría, su publicación inicial en esta revista y las condiciones de la licencia.