The State-owned Tourist Establishments Network (1928-1977), need for hotels or tourism policy?
Keywords:
History, Tourism, Franco Regime, Paradores
Abstract
During Franco's regime, Spain's state network of hotels founded in 1928, Paradores, entered a new era. Prior to this, it was a small heterogeneous collection of hotels not located in developed tourist areas. From the 1950s onward, Paradores became an important instrument of tourism policy beyond the duty of offering beds in a country with an underdeveloped hotel industry. It was charged with controlling official hotel prices, improving the tourism sector and, from a specific moment, helping in the preservation of Spain's cultural heritage. Thus, its development and transformation represent not only a business history but also what Franco's regime meant by tourism and touristic development. The incredible increase in the size of the network, which grew by 65 hotels between 1940-1977, along with its ambitious architectural and territorial policy made the State one of the largest hotel businesses in Spain. This created a paradox in a country where the regime didn't know how to (or couldn't) resolve the problems of the national hotel industry. Beyond the numbers, in this article we look at whether or not Paradores fulfilled its objectives and the role it played in the structure of Spanish tourism, without forgetting, of course, its questioned economic profitability.
Downloads
Download data is not yet available.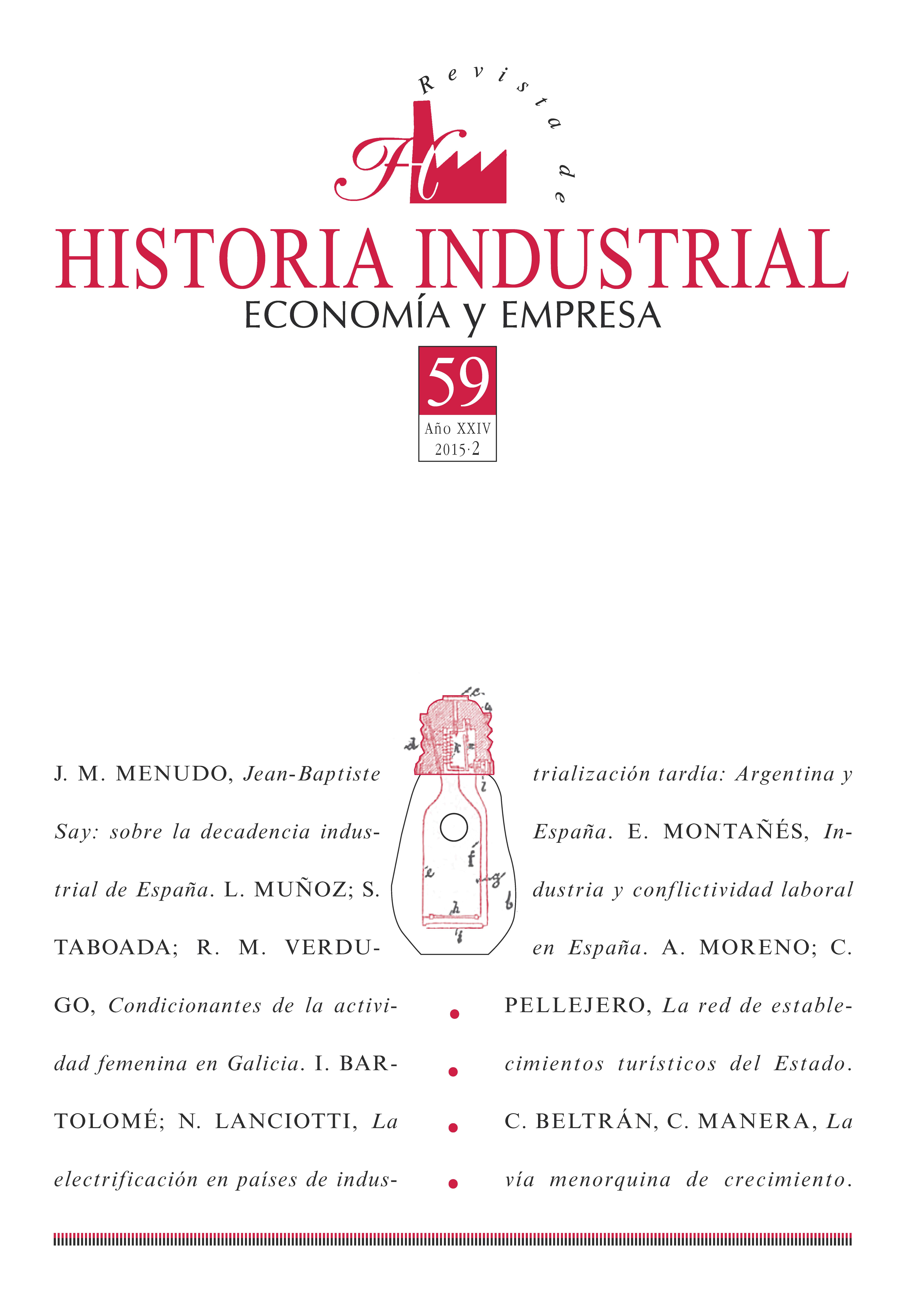 Downloads
License
El/la autor/a cede los derechos al/la editor/a. Creative Commons
El/la autor/a que publica en esta revista está de acuerdo con los términos siguientes:
El/la autor/a cede en exclusiva todos los derechos de propiedad intelectual al/la editor/a para todo el mundo y toda la duración de los derechos de propiedad intelectual vigentes aplicables.
El/la editor/a difundirá los textos con la licencia de reconocimiento de Creative Commons que permite compartir la obra con terceros, siempre que éstos reconozcan su autoría, su publicación inicial en esta revista y las condiciones de la licencia.