Sugar mills against Refinería Argentina. New technologies, sectorial changes and business reorganization (1914-1935)
Keywords:
Sugar, corporate strategies, technologies, Argentina
Abstract
This paper analyzes the restructuring process of the Argentine sugar sector between 1914 and 1935. It studies the dispute between Refinería Argentina S.A., the largest sugar refinery, and the northern sugar mills to position themselves in the domestic market. It follows the incidence of technification in the development of new quality products and the strategies of the competitors that ended up modifying the structure of the sugar supply at the beginning of the 20th century. As an alternative to the dominant interpretation, which categorized the Refinería as an oversized modern company with state-of-the-art technology in a peripheral and limited market -the reason for its closure in 1932-, two possible explanations are proposed: a) the
competition of the sugar mills with substitute products reduced the market previously covered
by the Refinería; b) its closure was part of a strategy of readjustment of the business group that controlled this company to the new productive and commercial characteristics acquired by the sector.
Downloads
Download data is not yet available.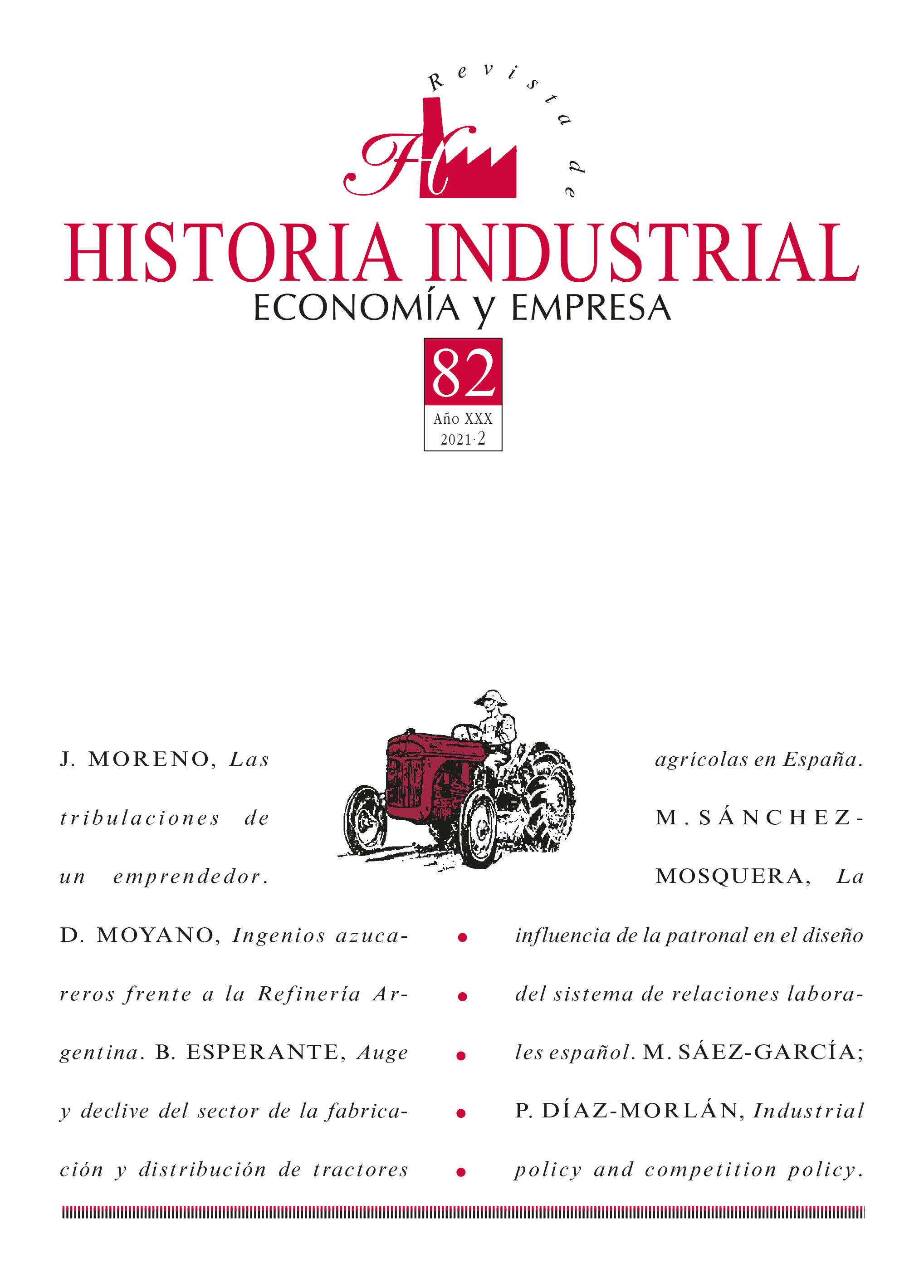 Downloads
License
Copyright (c) 2021 Revista de Historia Industrial. Economía y Empresa
This work is licensed under a Creative Commons Attribution 4.0 International License.
El/la autor/a cede los derechos al/la editor/a. Creative Commons
El/la autor/a que publica en esta revista está de acuerdo con los términos siguientes:
El/la autor/a cede en exclusiva todos los derechos de propiedad intelectual al/la editor/a para todo el mundo y toda la duración de los derechos de propiedad intelectual vigentes aplicables.
El/la editor/a difundirá los textos con la licencia de reconocimiento de Creative Commons que permite compartir la obra con terceros, siempre que éstos reconozcan su autoría, su publicación inicial en esta revista y las condiciones de la licencia.