Industrial policy and competition policy. State aid and the restructuring of the European steel industry in the 1980s
Keywords:
steel aid codes, restructuring policy, ECSC Treaty, State aid, steel industry, European Economic Community
Abstract
Using documents from the Historical Archives of the European Union, the article assesses the results of the restructuring of the European Community steel sector carried out at the beginning of the 1980s, considered to be the first European industrial policy. The article concludes that State aid control by the European Commission, through the so-called aid codes, was the main tool of the Community restructuring policy and contributed to resolve the crisis that the sector had been suffering from the mid-1970s, even though the objectives set by the Commission were not fully achieved.
Downloads
Download data is not yet available.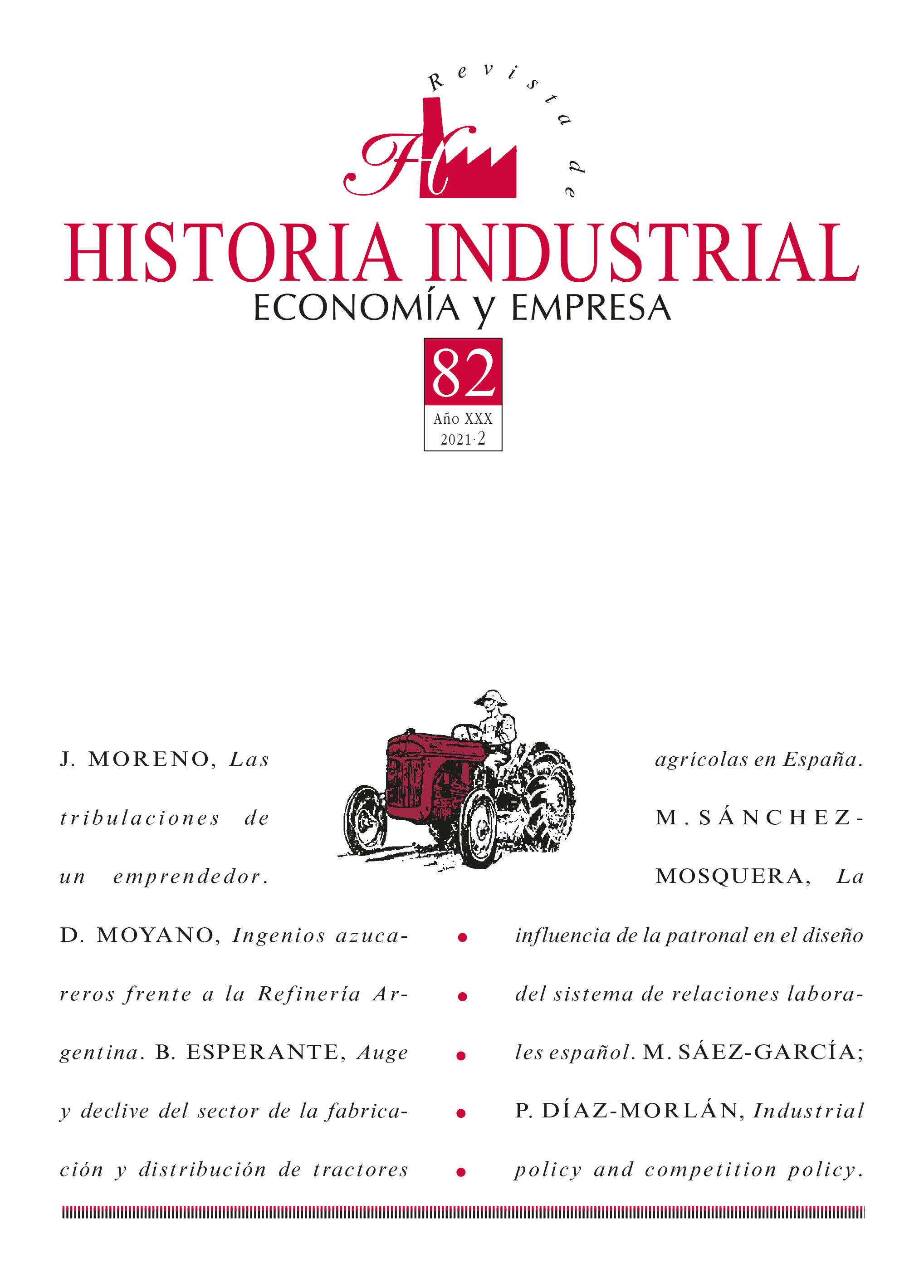 Downloads
License
Copyright (c) 2021 Revista de Historia Industrial
This work is licensed under a Creative Commons Attribution 4.0 International License.
El/la autor/a cede los derechos al/la editor/a. Creative Commons
El/la autor/a que publica en esta revista está de acuerdo con los términos siguientes:
El/la autor/a cede en exclusiva todos los derechos de propiedad intelectual al/la editor/a para todo el mundo y toda la duración de los derechos de propiedad intelectual vigentes aplicables.
El/la editor/a difundirá los textos con la licencia de reconocimiento de Creative Commons que permite compartir la obra con terceros, siempre que éstos reconozcan su autoría, su publicación inicial en esta revista y las condiciones de la licencia.