On "flexibility of the workforce". Employers' influence on the design of the Spanish labour relations system, 1979-1986
Keywords:
CEOE, transition to democracy, labour relations system, labour policies, corporatism, collective bargaining
Abstract
The article analyses the influence of the Confederación Española de Organizaciones Empresariales (CEOE) on the design of the labour relations system during the transition to and the beginning of democracy in Spain. Despite a weak starting position, with a very rigid hiring system, rising labour costs, heavy conflict and the lack of a reference political party, the CEOE managed to influence labour policies and an institutional design favourable to its interests as an organization and those of whom it represented. In achieving these objectives, it was notably favoured by union competition and the first socialist government's drive for liberalization. The result was a more flexible system, although strongly fragmented and not well articulated; compatible with corporate governance, moderate labour and social costs, and low and declining conflict.
Downloads
Download data is not yet available.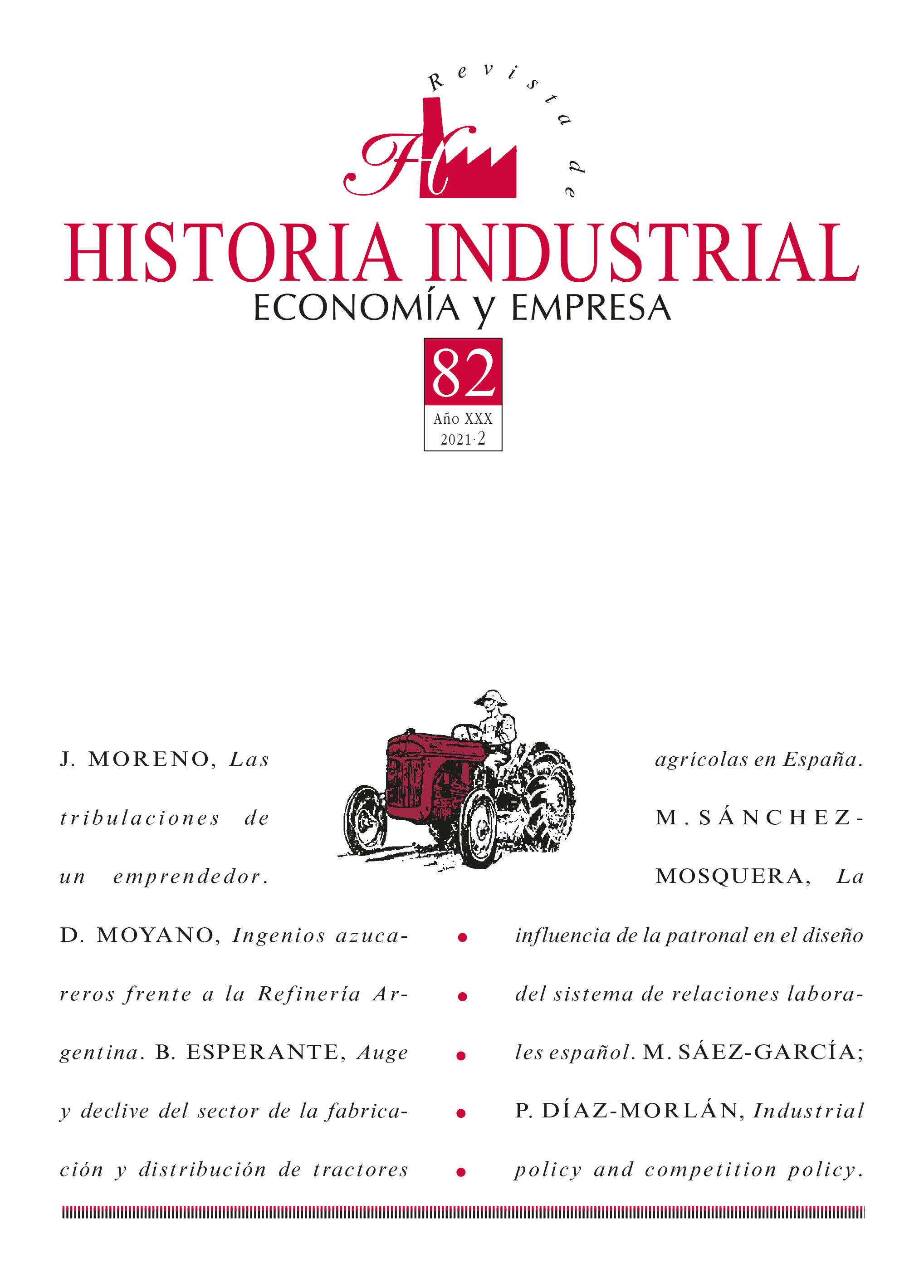 Downloads
License
Copyright (c) 2021 Revista de Historia Industrial. Economía y Empresa
This work is licensed under a Creative Commons Attribution 4.0 International License.
El/la autor/a cede los derechos al/la editor/a. Creative Commons
El/la autor/a que publica en esta revista está de acuerdo con los términos siguientes:
El/la autor/a cede en exclusiva todos los derechos de propiedad intelectual al/la editor/a para todo el mundo y toda la duración de los derechos de propiedad intelectual vigentes aplicables.
El/la editor/a difundirá los textos con la licencia de reconocimiento de Creative Commons que permite compartir la obra con terceros, siempre que éstos reconozcan su autoría, su publicación inicial en esta revista y las condiciones de la licencia.