«Para Inglês Ver»: Translations of Contemporary Brazilian Literature in the Age of the Megaevents
Keywords:
anthology, stereotype, cliché, translation, Brazil, United Kingdom
Abstract
Since 2007, when it was announced that Brazil would host the 2014 World Cup and the 2016 Olympic Games, the country has become the focus of international attention. This was an excellent opportunity to counter stereotypes and present a more authentic version of Brazilian culture. Indeed, several anthologies of contemporary texts translated into English were published over this period; more than ever before. This article provides a survey and a quantitative reading of five such anthologies, in order to consider how Brazil (and its literature) is portrayed for a British audience.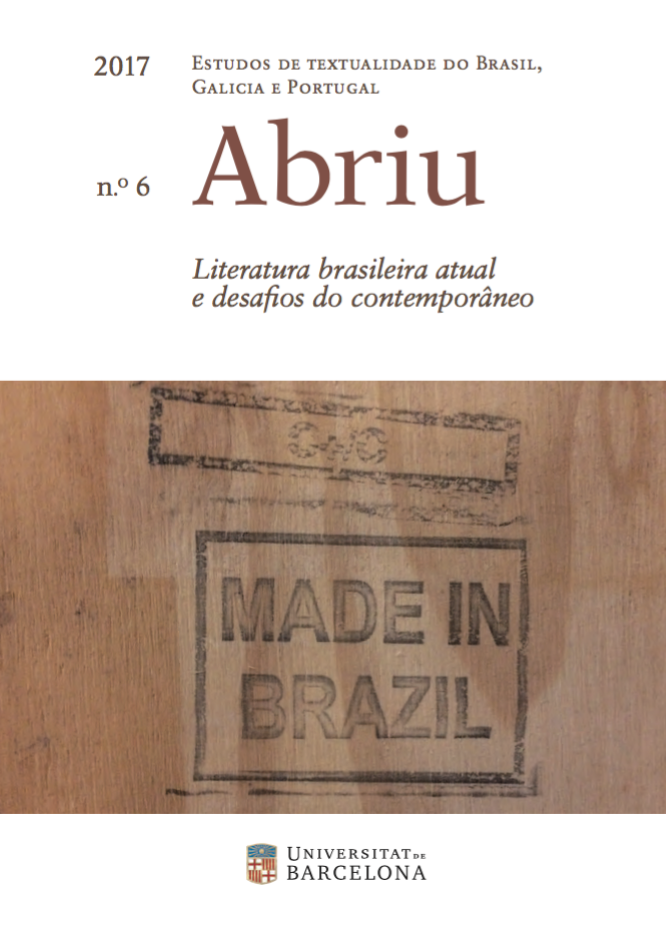 Downloads
License
The Author retains ownership of the copyright of the article, unless the contrary is stated, and all rights not expressly granted in this agreement, including the non-exclusive right to reproduce, distribute, perform, and display the article in print or electronic form, and grants to Abriu: estudos de textualidade do Brasil, Galicia e Portugal the exclusive rights to first publication of the Article. The work will be available under a Creative Commons Attribution-Noncommercial-No Derivative Works license, by which the article must be credited to the Author and the Journal must be credited as first place of publication.