Heteronormativity as an obstacle in poetic reading. The case of Elvira Riveiro Tobío
Keywords:
sexual identity, heteronormativity, reception, Galician contemporary poetry
Abstract
This work takes as its starting point the collection of poems Carnia haikai (2012) by Elvira Riveiro Tobío as a site for the analysis of the representation of non-normative sexualities in the field of contemporary Galician poetry. Starting from the heteronormative configuration of love and sexuality that exists in the collective imagination, this article considers how this issue affects the reading process, since it closes down the possibility of another way of reading that would result in much more poetic messages that rupture or transgress conventional literary labels, making us see and think about what sexual identities refer to.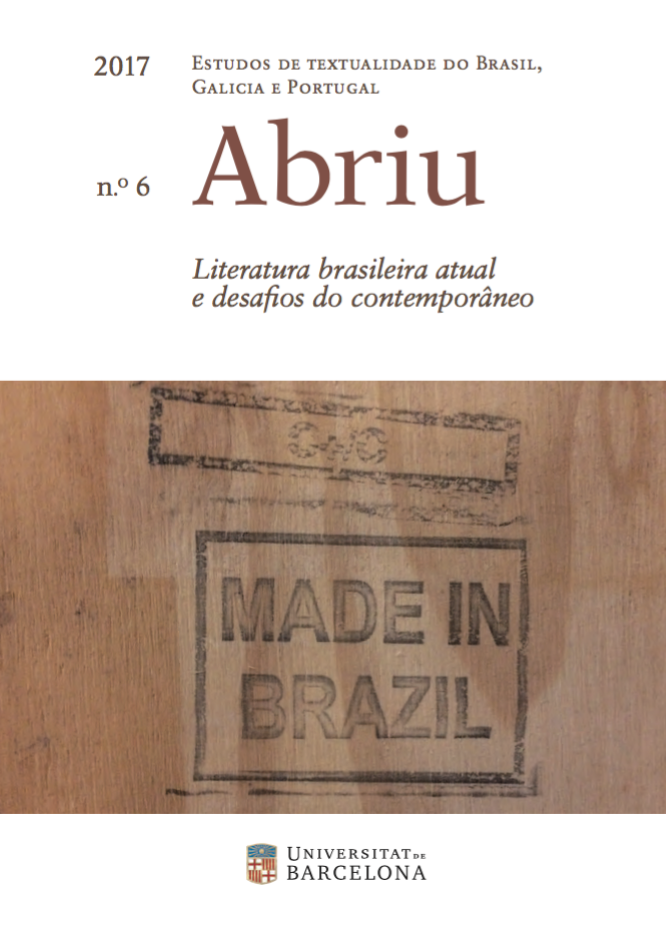 Downloads
License
The Author retains ownership of the copyright of the article, unless the contrary is stated, and all rights not expressly granted in this agreement, including the non-exclusive right to reproduce, distribute, perform, and display the article in print or electronic form, and grants to Abriu: estudos de textualidade do Brasil, Galicia e Portugal the exclusive rights to first publication of the Article. The work will be available under a Creative Commons Attribution-Noncommercial-No Derivative Works license, by which the article must be credited to the Author and the Journal must be credited as first place of publication.