Review of the Ediacaran-Lower Ordovician (pre-Sardic) stratigraphic framework of the Eastern Pyrenees, southwestern Europe
Keywords:
Lithostratigraphy, Chronostratigraphy, Palaeogeography, Cambrian, NW Gondwana.
Abstract
The Ediacaran-Lower Ordovician successions exposed in the Eastern Pyrenees are updated and revised based on recent U-Pb zircon radiometric ages, intertonguing relationships of carbonate-dominated strata, and onlapping patterns marking the top of volcano-sedimentary complexes. A stratigraphic comparison with neighbouring pre-Variscan outcrops from the Montagne Noire (southern French Massif Central) and Sardinia is related to i) the absence of Cadomian deformation close to the Ediacaran-Cambrian boundary interval; ii) the presence of an episodic, Cadomian-related, acidic-dominant volcanism related to carbonate production punctuating the Ediacaran-Cambrian transition, similar to that recorded in the northern Montagne Noire; and iii) the lack of Guzhangian (Late Cambrian Epoch 3) regressive shoal complexes present in the Montagne Noire and probably in Sardinia.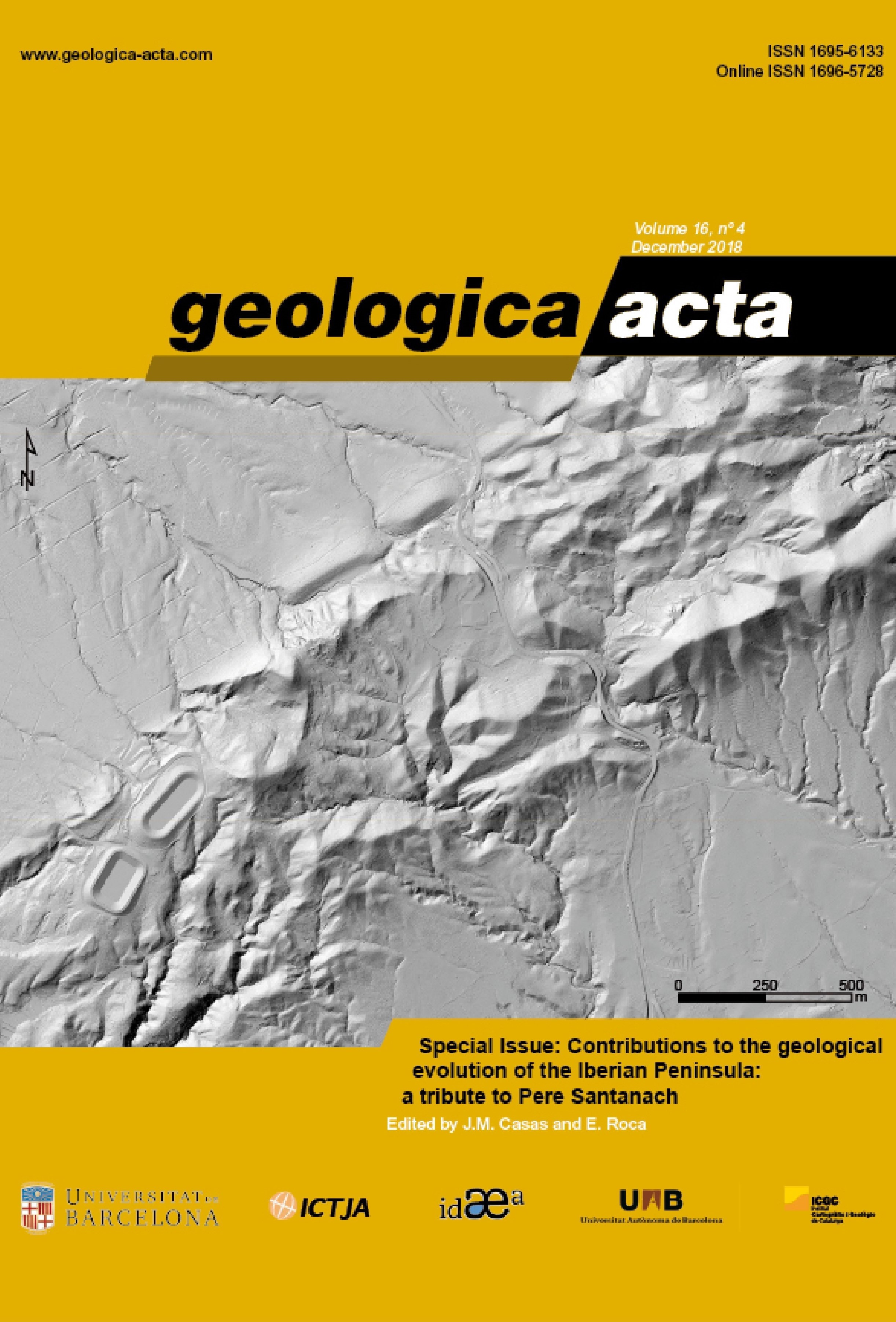 Downloads
Section
A tribute to Pere Santanach
License
Copyright
Geologica Acta is the property of the UB, GEO3BCN, IDAEA and UAB. Geologica Acta must be cited for any partial or full reproduction. Papers are distributed under the Attribution-Share Alike Creative Commons License. This license allows anyone to reproduce and disseminate the content of the journal and even make derivative works crediting authorship and provenance and distributing possible derivative works under the same license or an equivalent license.
Author Rights
Authors retain the copyright on their papers and are authorized to post them on their own web pages or institutional repositories. In all cases, the complete citation and a link to the Digital Object Identifier (DOI) of the article must be included.
The authors can use excerpts or reproduce illustrations of their papers in other works without prior permission from Geologica Acta provided the source of the paper including the complete citation is fully acknowledged.