Mediterranean olive cultivation and foreign trade of olive oil, 1947-2009
Keywords:
Olive Oil, Production and Foreign Trade, Mediterranean Olive Growing
Abstract
Analysis of the foreign trade between the principal olive oil producing and consuming countries during the second half of the 20th century and the beginning of the 21st century illustrates the consolidation of Italy as the country of reference in international trade and the secondary role of Spain as the storehouse for Italy. This structure of trade, initiated in the first decades of the 20th century and strengthened during the long years of Franco's dictatorship, has persisted as production and trade have increased in recent decades. Today, with Spain integrated in the European Union and global capital markets, Spanish interests would benefit from a change in
this relationship.
Downloads
Download data is not yet available.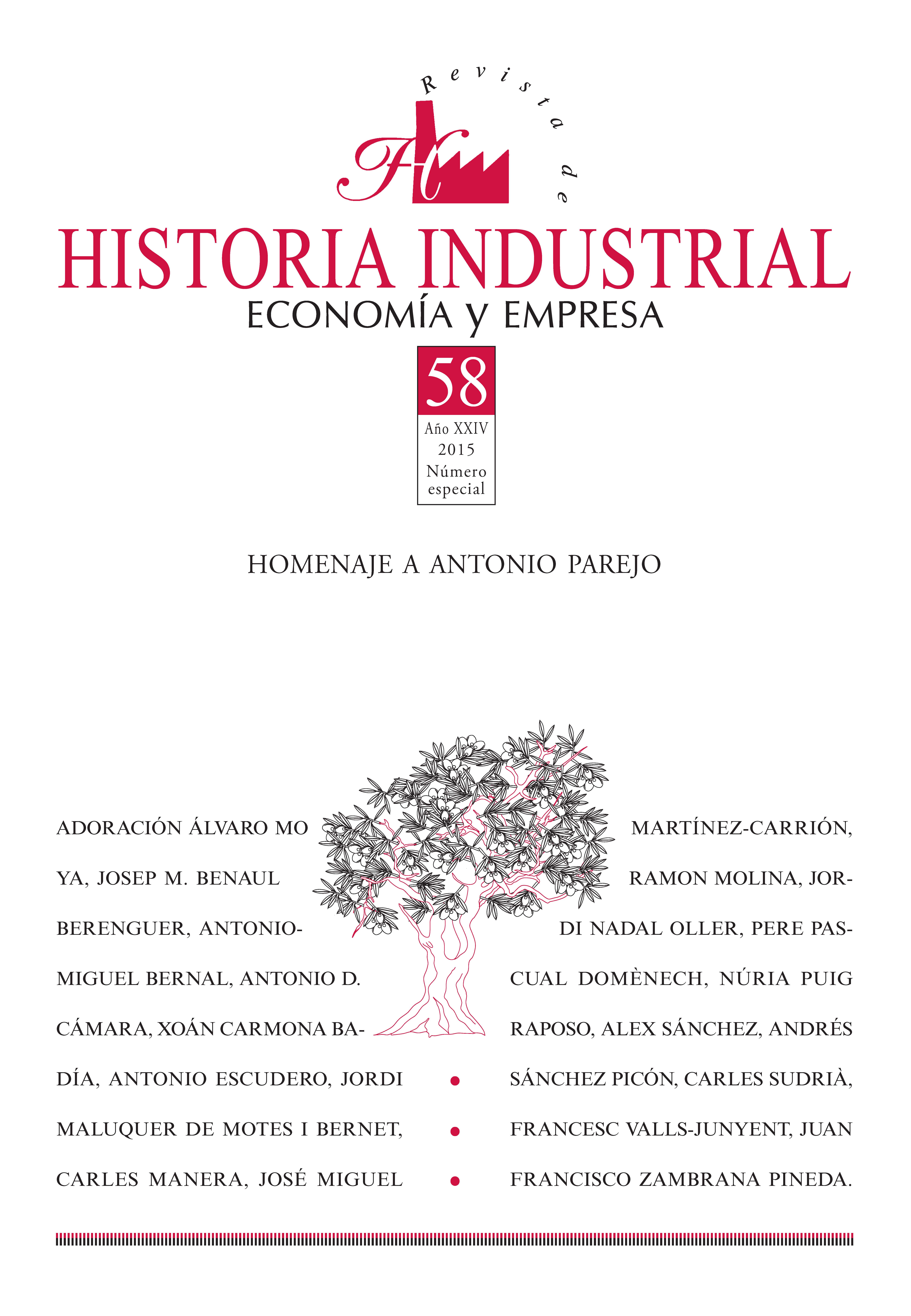 Downloads
License
El/la autor/a cede los derechos al/la editor/a. Creative Commons
El/la autor/a que publica en esta revista está de acuerdo con los términos siguientes:
El/la autor/a cede en exclusiva todos los derechos de propiedad intelectual al/la editor/a para todo el mundo y toda la duración de los derechos de propiedad intelectual vigentes aplicables.
El/la editor/a difundirá los textos con la licencia de reconocimiento de Creative Commons que permite compartir la obra con terceros, siempre que éstos reconozcan su autoría, su publicación inicial en esta revista y las condiciones de la licencia.