The Minorcan Way of Growth: The End of an Economic Model (1960-2010)
Keywords:
Globalization, Industrial Organization, Tourism, General Equilibrium, and Welfare Economic Analysis of Regional Economies
Abstract
In 1977 the authors Farré, Marimon and Surís presented a rigorous study of the peculiar path of economic development in Minorca in their work La vía menorquina del crecimiento. This model compared the divergence of Minorca with the economies of the other Balearic islands and mainland Spain, and analysed the significant intersectoral balance on the island,
which was characterised by the presence of a strong secondary, eminent primary, and a prominent emerging and thriving tourism industry. This paper examines the evolution of the Minorcan economy before and after the theory of intersectoral balance, observes and dates its dilution to the late 1970s and early 1980s, with ample statistical data, and determines the causes and consequences.
Downloads
Download data is not yet available.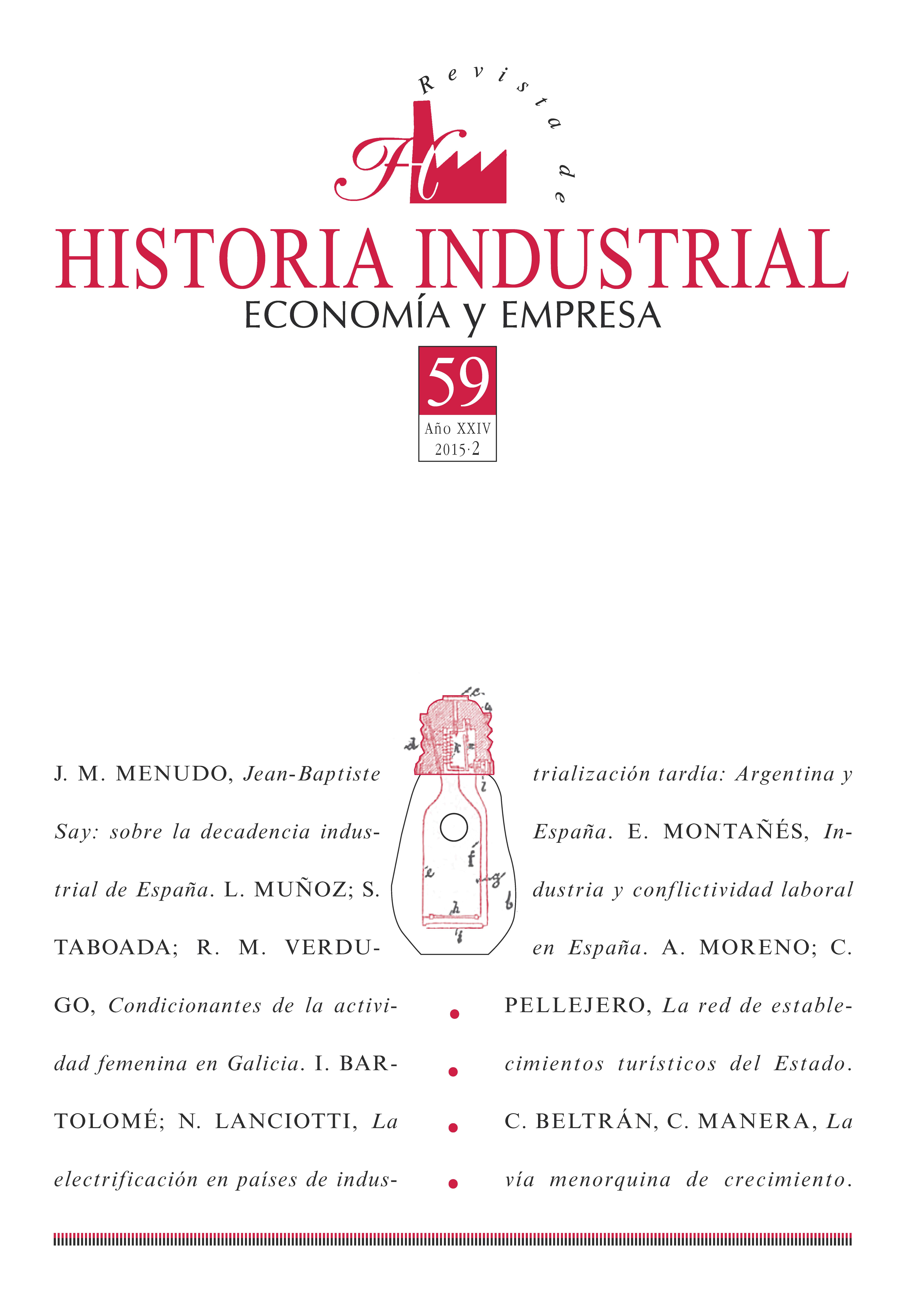 Downloads
License
El/la autor/a cede los derechos al/la editor/a. Creative Commons
El/la autor/a que publica en esta revista está de acuerdo con los términos siguientes:
El/la autor/a cede en exclusiva todos los derechos de propiedad intelectual al/la editor/a para todo el mundo y toda la duración de los derechos de propiedad intelectual vigentes aplicables.
El/la editor/a difundirá los textos con la licencia de reconocimiento de Creative Commons que permite compartir la obra con terceros, siempre que éstos reconozcan su autoría, su publicación inicial en esta revista y las condiciones de la licencia.