La importancia del córtex parietal superior en la aparición del arte y el desarrollo cognitivo
Abstract
The main objective of this work is to study the relationship of the superior parietal cortex (CPS) with the appearance of art, to explore the potential of art as an educational and therapeutic tool in childhood. A systematic review has been carried out in databases such as Pubmed, TripDataBase, Science Direct and Google Scholar. The search strategy was based on exploring the following keywords: Art, Brain, Evolution, Superior Parietal Cortex, Symbolism, Cognition. Through the literature exploration strategy, a total of 420 studies were found. After inclusion and exclusion criteria were applied, only 20 were included in the present article. In this selection, it was observed that the most explored categories treated when addressing the relationship between art and brain were brain size and encephalization (27.27%), the effects of cooking and diet (22.73 %), the superior parietal cortex (22.73%) and symbolic cognition (18.18%). After an exhaustive review of the scientific literature, it should be noted that the variety of investigations in neuroscience, anatomical evolution and cognitive development are not enough to establish a direct relationship between the increase in the superior parietal cortex and the origin of art. Even so, the appearance of art during the encephalization process of the human species leads us to wonder if it is possible that art can be an enhancer of cognitive development and not just a consequence of human encephalization. If so, a greater inclusion of art in the classroom and of art therapy in the Centers for Child Development and Early Attention (CDIAP in Catalonia) could be related to the future cognitive configuration.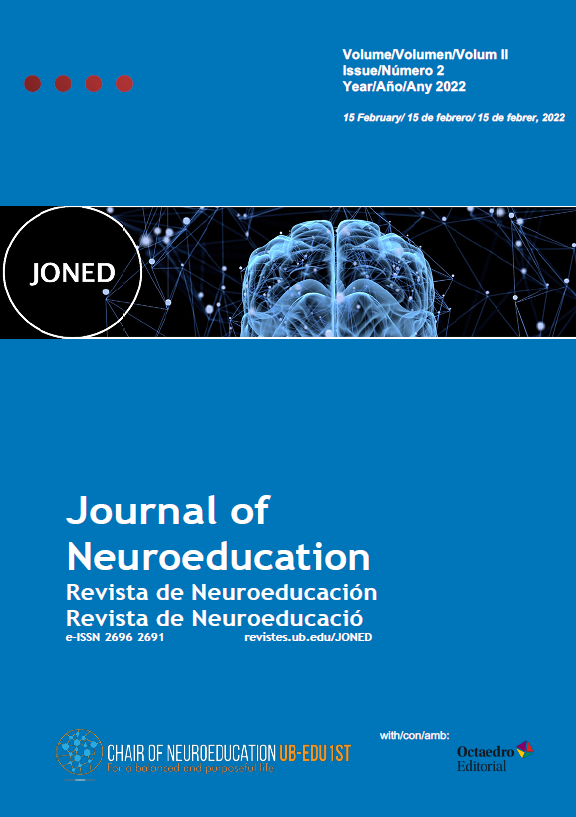 Downloads
Published
2022-03-17 — Updated on 2022-04-11
License
Copyright (c) 2022 Aroa Casado Rodríguez, Nuria Sánchez Cayuela
This work is licensed under a Creative Commons Attribution-NonCommercial 4.0 International License.

The authors who publish in this journal agree to the following terms:
a. Authors retain copyright and grant the journal the right of first publication
b. Texts will be published under a Creative Commons Attribution Non Commercial License that allows others to share the work, provided they include an acknowledgement of the work's authorship, its initial publication in this journal and the terms of the license, and not for commercial use.