El medievalismo fértil de Paloma Díaz-Mas
Resum
The author of this article is concerned with trying to understand why Paloma Díaz-Mas, the writer of such an excellent novel as La tierra fértil (1999), has not received much critical attention. He underlines three main reasons. First, she does not live in Madrid or Barcelona and so she is far away from the main centres of cultural power. Second, she teaches Spanish literature in the Basque Country, a political and linguistic community which significantly differs from that of many other writers. Third, she writes historical novels, which does not appear to be very fashionable in Spain these days. Moreover, Díaz-Mas is a woman writer who does not make use of the most commonly available feminine patterns, and she does not seem to offer a model easy to include in a given feminist methodology either. However, Mérida-Jiménez argues that Paloma provides an intelligent deconstruction of "male authority" through subtle rhetorical means, as well as a representation of the weakness of his "domination" in very innovative ways, such as those derived from the dialectics between history and fiction, centrality and marginality, heterosexuality and homosexuality, individual and society, dream and reason or tradition and modernity.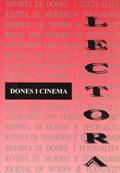 Descàrregues
Com citar
[1]
Mérida Jiménez, R.M. 2001. El medievalismo fértil de Paloma Díaz-Mas. Lectora: revista de dones i textualitat. 7 (Jan. 2001), 127–134.
Llicència
Els autors i les autores conserven els drets d'autoria i atorguen a Lectora: revista de dones i textualitat el dret exclusiu de difusió, durant un any des de la publicació a la revista, a partir del qual l'obra serà disponible simultàniament sota una Llicència de Reconeixement-NoComercial- SenseObraDerivada de Creative Commons que, si no si indica el contari, permet compartir l'obra amb tercers, sempre que aquests en reconeguin l'autoria i la publicació inicial en aquesta revista.

Els autors i autores són lliures de fer acords contractualsaddicionals independents per a la distribució no exclusiva de la versió de l'obra publicada a la revista (com ara la publicació en un repositori institucional o en un llibre), sempre que se'n reconegui la publicació inicial en aquesta revista, un cop transcorregut un any des de la seva aparició.

S'encoratja els autors i autores a reproduir la seva obra en línia (en repositoris institucionals, temàtics o a la seva pàgina web, per exemple) passat el període de difusió en exclusivitat a la revista, amb l'objectiu d'aconseguir intercanvis productius i fer que l'obra obtingui més citacions (vegeu The Effect of Open Access, en anglès).