Livro do Desassossego: translating, reading, and deciphering the text
Keywords:
Livro do Desassosego, editor, translator, English
Abstract
This article develops Richard Zenith's views as the editor and translator of Livro do Desassossego and his useful reflections on authorship, editing and translating. It also presents paradigmatic examples of the difficulties of reading certain parts of LdD as well as an analysis of how these textual variants can alter the (ficticious) authorship, editing and translation criteria of this work in an international context.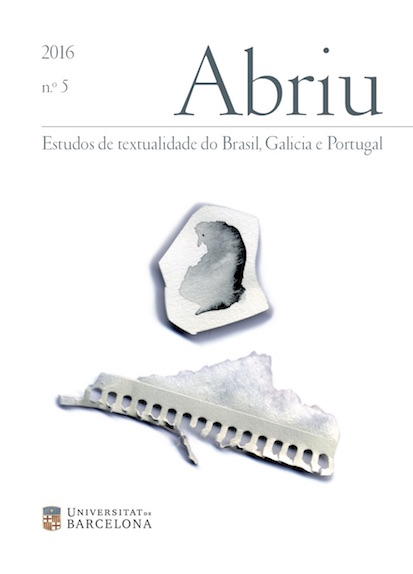 Downloads
How to Cite
Zenith, R. (2016). Livro do Desassossego: translating, reading, and deciphering the text. Abriu: Estudos De Textualidade Do Brasil, Galicia E Portugal, (5), 65–77. https://doi.org/10.1344/abriu2016.5.5
License
The Author retains ownership of the copyright of the article, unless the contrary is stated, and all rights not expressly granted in this agreement, including the non-exclusive right to reproduce, distribute, perform, and display the article in print or electronic form, and grants to Abriu: estudos de textualidade do Brasil, Galicia e Portugal the exclusive rights to first publication of the Article. The work will be available under a Creative Commons Attribution-Noncommercial-No Derivative Works license, by which the article must be credited to the Author and the Journal must be credited as first place of publication.