Vol. 12 No. 4 (2014): ALAGO Special Publication: Selected Contributions from the XIII Congress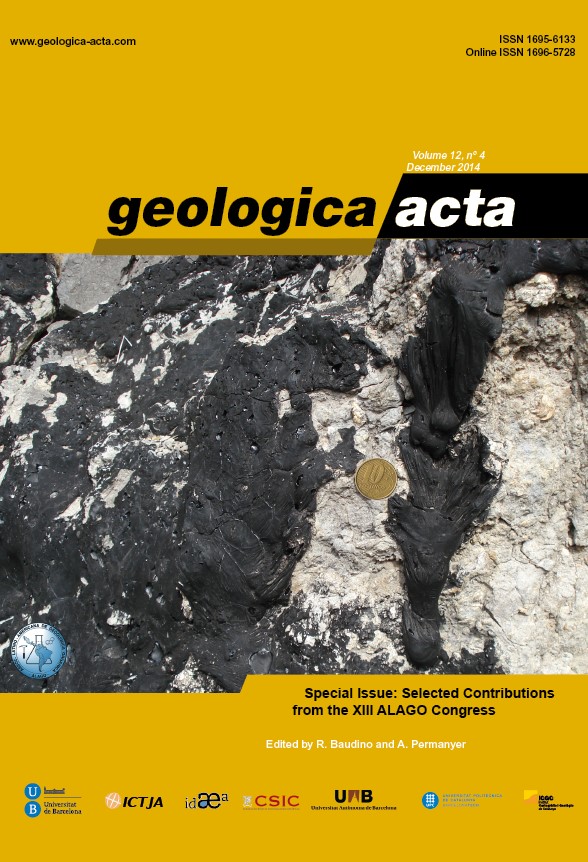 Cover caption: Exhumed Maastrichtian sandstone reservoir near Loza, Basque- Cantabrian Basin, NE Spain. Hydrocarbons exude and flow during summer when the temperature is relatively high (for scale, the coin is 2cm in diameter).
Author: A. Permanyer. In the paper by Marín et al. this issue.