Traces of The Destitute among The Papers of the Hospital of Barcelona
Keywords:
Welfare, Poverty, Marginalization, Childhood, Hospitals, Barcelona, Documents, Archives, Demography
Abstract
This essay is based on the paper presented at the International Symposium Documentary and visual sources for the historical study of hospitals (April 2013), and it aims to offer a small sample of the information that can be extracted from the direct consultation of the documentary sources of the old Hospital de la Santa Creu in Barcelona, and the conclusions that can be derived from it. Our research begins with the birth of this centuries-old institution, that is, at the dawn of the fifteenth century. In this sense, we have basically used the books of admission of patients and foundlings, a minute book and several notarial manuals from fifteenth-century and later, preserved in the Library of Catalonia and the Historical Archive of the Foundation of the Hospital de la Santa Creu i Sant Pau. Our purpose is not to overview the history of poverty in Barcelona or to establish a comparison between its hospitals, but rather to reflect upon the sources, enter into a dialogue with them and let them speak for themselves. When possible, we will try to listen to the voices of the poor of the past, without forgetting that poverty is not exclusive to the medieval period.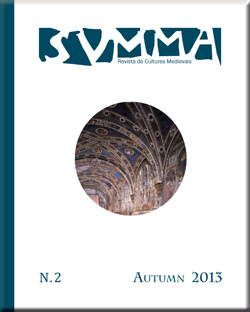 Downloads