Archaeology and Text: a Historical Reconstruction of the Settlement of Iceland
Keywords:
settlement of Iceland, Old Norse historiography, medieval archaeology, Landnámabók
Abstract
The technological advances of the last decades in dating methods have modified the relationship between archaeology and medieval Icelandic texts that was commonplace until the middle of the twentieth century. The focus is no longer on comparing the information provided by medieval texts but on carrying out other types of research that have allowed a more accurate dating of the first settlement of Iceland, and have offered information on the exploitation of resources and environmental impact during the colonization of Iceland in the ninth century. In this article, I will analyse two fragments of the Landnámabók, the thirteenth-century book that describes the colonization of Iceland, with the aim of establishing a renewed dialogue between recent archaeological discoveries on the island and the medieval sources devoted to Iceland.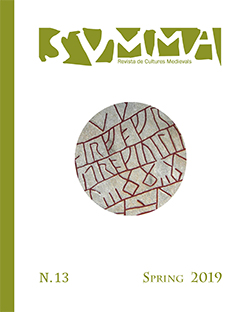 Downloads