Queenship, Materiality and Memory. The Objects of Blanche of Sicily in the Convent of Sant Antoni and Santa Clara of Barcelona
Keywords:
Queenship, Materiality, Objects, Memory, Blanca of Sicily, Leonor of Sicily, Sant Antoni and Santa Clara of Barcelona
Abstract
In this article, I intend to follow the traces left by the objects that belonged to the infanta Blanca of Sicily in the monastery of Sant Antoni and Santa Clara of Barcelona. These traces will take us back in time, first to her tomb, her coffin and funerary procession, and later to the figure of Blanca herself and the Catalan-Aragonese and Sicilian family and dynastic network. However, at the same time, through an attentive reading of the extant conventual inventories, these traces will project Blanca's memory within the convent walls into the future,  allowing us to explore the life and function of the objects that belonged to her. Methodologically, the study is based on three interrelated lines of analysis: 'queenship,' 'materiality,' and 'memory.' First, it raises the issue of the personal connections of queens and dynastic networks and their promotional strategies; secondly, it discusses the materiality of objects and their evolution over time; and finally, it deals with the question of the performativity of the memory associated with them.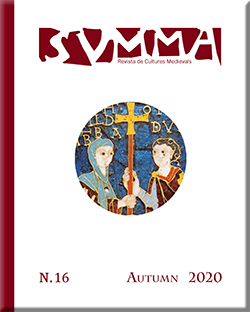 Downloads