The name of the architect of the church of Saint-Michel-de-Cuxa consagrated in 975
Keywords:
architect, Middle Ages, Cuxa
Abstract
The Saint Hilary of Carcassonne relic's translation was explained in a text written in the year 978.  This narration, from which I have recently published a new edition, mentions a master builder that played a key role in the relic's discovery. The master was brought by Garin, the abbot of the Saint-Miquel-de-Cuixa monastery, and he was supposed to be the architect who built the second church of Saint-Miquel-de-Cuixa. The count Sunifred and the abbot Ponce had initiated this rebuilding in the year 956 and on 28th September 975 Garin finished it. After the research on the manuscript copy and the various editions from the second half of the 17th century, some of them edited directly from the currently lost original one, it is concluded that the name of the architect was Ledo (Letus). Knowing the name of an architect who lived before the 11th century is, undoubtedly, a unique event, even more when this architect is considered as a virtuous man.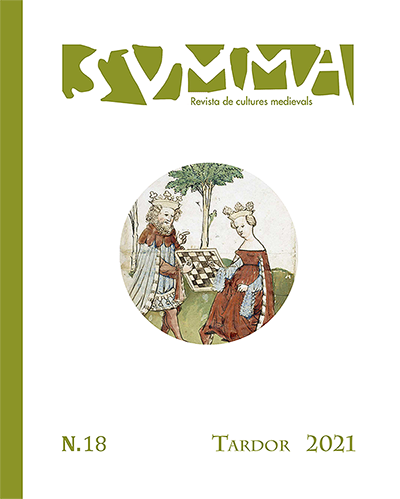 Downloads