Public space in culture-led historic centre transformation projects: Porto case study
Keywords:
Urban Competitiveness, Public Space, Urban Regeneration, UNESCO Historic Centre, Porto
Abstract
In recent years, the urban competitiveness model has boosted the insight of historic centres as a value-added asset, where the symbolic features related to culture and heritage could be exploited accordingly to the global market aims. This historic centres' perception epitomizes the general European policy course to knowledge and innovation, where the creative and cultural sectors play a significant role. In this article, we discuss the impact of such competitiveness-oriented policies in public space. Through the uses of culture, tourism and heritage, we focus on the case study of the current urban revitalization project affecting Porto's most significant heritage areas: its central area and historic centre, classified by UNESCO since 1996 as a World Heritage site.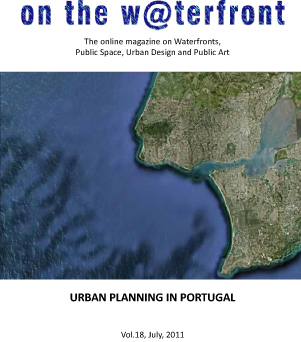 Downloads
How to Cite
Paz, Ligia. 2011. "Public Space in Culture-Led Historic Centre Transformation Projects: Porto Case Study". On the W@terfront, no. 18 (July):47-65. https://revistes.ub.edu/index.php/waterfront/article/view/18875.
License
The 
 licence allows: Share — copy and redistribute the material in any medium or format and Adapt — remix, transform, and build upon the material for any purpose, even commercially.The licensor cannot revoke these freedoms as long as you follow the license terms. Author's rights are protected by the ISSN 1139-7365. On the w@terfront has no restrictions respect the copyright by the authors and does allow authors to retain the publishing rights without restrictions.
This journal does not apply any type of charge to the authors for the presentation or processing of the articles.