MIRRORS & PERSPECTIVE
Keywords:
First Renaissance, perspective, mirror, painting, theory
Abstract
The topic of this lecture is based on the concept of visual representation, analyzing it from the relationship between the methods of the geometric perspective, based on projective concepts and theorems versus the intuitive procedures argued in the visual observation and the intuitive experience, both related with the definition of style. In this relationship, the use and function of mirrors in the practice of painting and theoretical formulations are analyzed, in particular the case of the invention of perspective in the first Renaissance.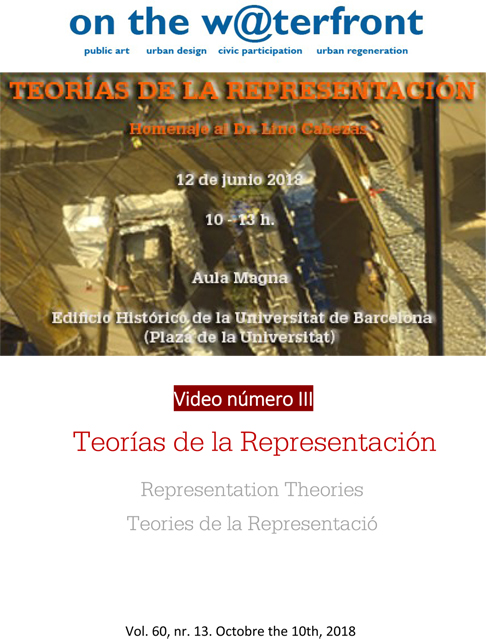 Downloads
How to Cite
Cabezas Gelabert, Lino. 2018. "MIRRORS &Amp; PERSPECTIVE". On the W@terfront 60 (13):Video. https://revistes.ub.edu/index.php/waterfront/article/view/26093.
License
The 
 licence allows: Share — copy and redistribute the material in any medium or format and Adapt — remix, transform, and build upon the material for any purpose, even commercially.The licensor cannot revoke these freedoms as long as you follow the license terms. Author's rights are protected by the ISSN 1139-7365. On the w@terfront has no restrictions respect the copyright by the authors and does allow authors to retain the publishing rights without restrictions.
This journal does not apply any type of charge to the authors for the presentation or processing of the articles.