Adiós a la mujer como objeto de consumo: utilización del cuerpo para reivindicar el alma; el difícil camino a la libertad
Keywords:
Arts, Visual Arts, Public Art, Aesthetics
Abstract
A summary mode
"Women also wish as Antigone, to keep safe the distances of the border territories excluding the ethics of the unwritten laws. Laura Borrás Castanyer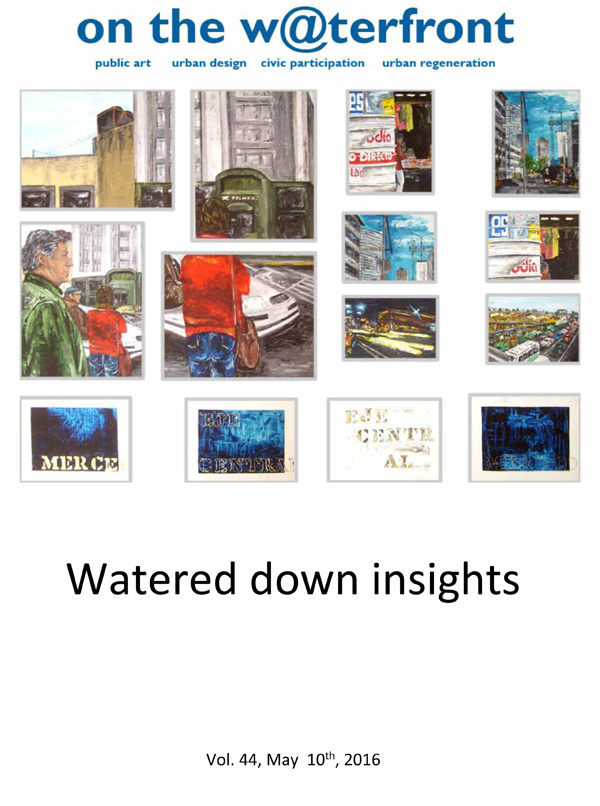 How to Cite
Magaña Villaseñor, Luz del Carmen. 2016. "Adiós a La Mujer Como Objeto De Consumo: utilización Del Cuerpo Para Reivindicar El Alma; El difícil Camino a La Libertad". On the W@terfront 44 (May):21-31. https://revistes.ub.edu/index.php/waterfront/article/view/18684.
License
The 
 licence allows: Share — copy and redistribute the material in any medium or format and Adapt — remix, transform, and build upon the material for any purpose, even commercially.The licensor cannot revoke these freedoms as long as you follow the license terms. Author's rights are protected by the ISSN 1139-7365. On the w@terfront has no restrictions respect the copyright by the authors and does allow authors to retain the publishing rights without restrictions.
This journal does not apply any type of charge to the authors for the presentation or processing of the articles.