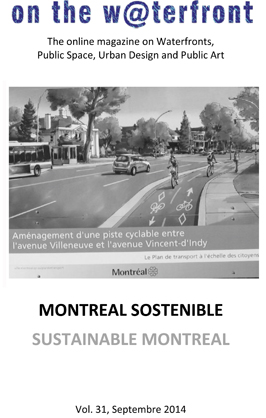 SUSTAINABILITY ASSESSMENT IN URBAN PLANNING. A CHALLENGE FOR A METHODOLOGICAL CONSTRUCTION: MONTREAL AS CASE STUDY
Abstract
In this paper we describe the methodological process for the qualitative evaluation of the concept of sustainability and its application in the island of Montreal. At the same time we present our theoretical approach and the main results issued of the assessment. We take as analytical tools the Montreal Urban Plan of 2004 and the Strategic Plan for Sustainable Development 2005. We conclude with two main points, first, that the theoretical and pragmatic aspects of urban sustainability in Montreal have been treated in an organic, complex, dynamic and flexible way, allowing social participation and the inclusion of the values of all stakeholders, which are both key elements to follow the path towards sustainability; and secondly, that the approach to an object with such features requires the construction of complex, organic and methodological processes.
Keywords
methodology; assesement; urban sustainability; Montreal master plan of 2004; Montreal Strategic Plan for Sustainable Development 2005
Refbacks
There are currently no refbacks.
Copyright (c) 2017 María de Lourdes Flores Lucero

This work is licensed under a
Creative Commons Attribution-ShareAlike 4.0 International License
.
________________________________________________________________________________________________________________________
Support: Proyectos I+D+I del MICIN HAR2017-88672-R; HAR2012-30874; HAR2011-14431-E; HUM2009-13989-C02-01; HUM2006-12803-C02-01; HUM2005-00420; HUM2004-22086-E; BHA2002-0052;