Social vision of the science and museum of the city
Keywords:
Museum, History, City, Metropolis, Affordable Houses, Social vision of science
Abstract
The cooperation and coordinated work between different institutions allows to define a unique project for the museum space of the Casas Baratas. This cooperation and joint work allows us to promote a social vision of science that contrasts with the welfare vision of the institutions. From the MUHBA is intended to generate museum space understood as dense public spaces of meaning, so that the MUHBA must have its rooms distributed throughout the city. The important thing about a city museum is the ability to produce knowledge. A city museum should be articulated, both in cultural policies and in urban policies: multi-scale. The Bon Pastor, with its museum space, has the ability to tell a general interest story, since the territory where Bon Pastor is located, has spaces linked to water, work, living, which can contribute knowledge to a metropolitan scale.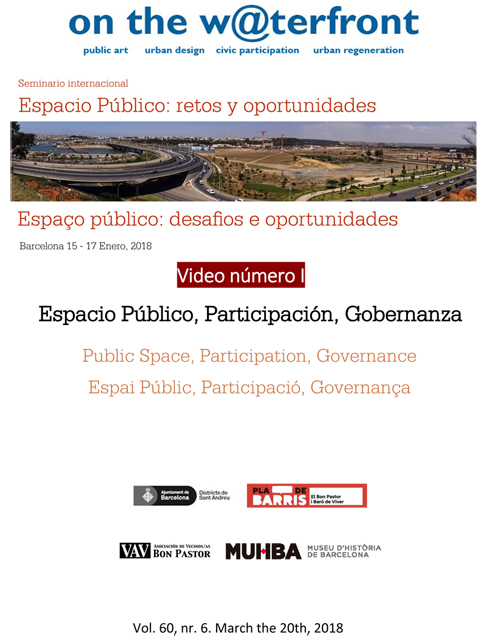 Downloads
How to Cite
Roca, Joan. 2018. "Social Vision of the Science and Museum of the City". On the W@terfront 60 (6). https://revistes.ub.edu/index.php/waterfront/article/view/21582.
License
The 
 licence allows: Share — copy and redistribute the material in any medium or format and Adapt — remix, transform, and build upon the material for any purpose, even commercially.The licensor cannot revoke these freedoms as long as you follow the license terms. Author's rights are protected by the ISSN 1139-7365. On the w@terfront has no restrictions respect the copyright by the authors and does allow authors to retain the publishing rights without restrictions.
This journal does not apply any type of charge to the authors for the presentation or processing of the articles.