Reply by Concha Díez- Pastor to Martín Domínguez Ruz and Pablo Rabasco
Abstract
In November 2017 we published the article "Carlos Arniches. Architecture and documents "(On the w @ terfront vol. 58, nº 1, of November 10, 2017) signed by Dra. Concha Diez-Pastor.
After its publication, we received a request for a right of reply from Martín Domínguez Ruz and Dr. Pablo Rabasco, which led to the publication of a new article, "The architects Arniches y Domínguez" (On the w @ terfront vol. 60, nº 10, of June 30, 2018). This article called into question some of the statements and conclusions of the previous article.
At the end of 2019 we received a request for a right of reply from the aforementioned author. In order to clarify positions, we will publish the aforementioned reply.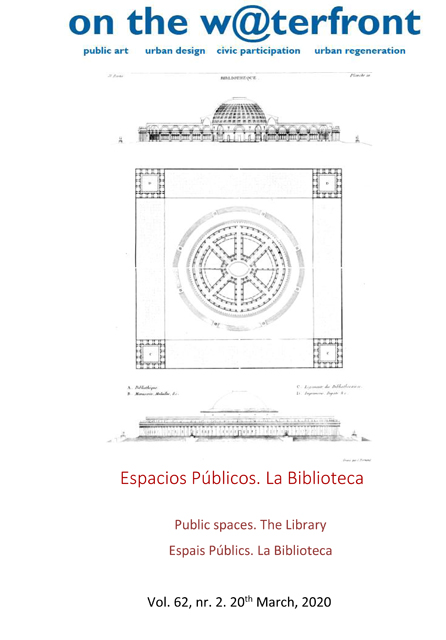 Downloads
How to Cite
Diez-Pastor, M. Concepción. 2020. "Reply by Concha Díez- Pastor to Martín Domínguez Ruz and Pablo Rabasco". On the W@terfront 62 (2):48-51. https://revistes.ub.edu/index.php/waterfront/article/view/31140.
License
The 
 licence allows: Share — copy and redistribute the material in any medium or format and Adapt — remix, transform, and build upon the material for any purpose, even commercially.The licensor cannot revoke these freedoms as long as you follow the license terms. Author's rights are protected by the ISSN 1139-7365. On the w@terfront has no restrictions respect the copyright by the authors and does allow authors to retain the publishing rights without restrictions.
This journal does not apply any type of charge to the authors for the presentation or processing of the articles.