Vol. 15 No. 4 (2017): Granites and Related Rocks. A tribute to Guillermo Corretgé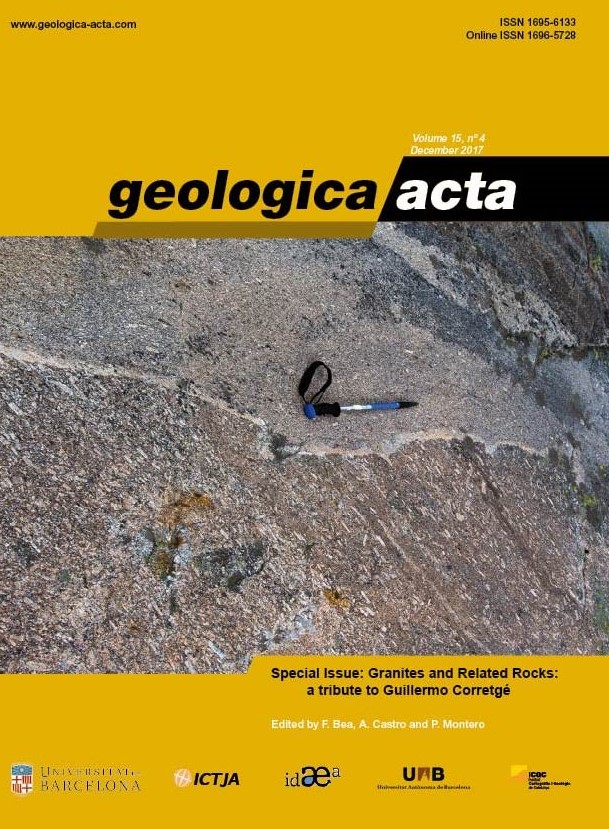 Cover caption: Intrusive contact of a sillimanite-bearing granite (nebulite) crosscutting a previously deformed porphyritic monzogranite. These relations show a sequence of intrusion, deformation, melting and new intrusion of granitic magmas that illustrate the complex history of formation of the large granite batholiths in the middle of the continental crust. From the Glacial Cirque of Gredos, Avila batholith, Spain.
Author: Antonio Castro.